ACC Basketball Power Rankings 1/22
We are nearly halfway through conference play, and as usual, the ACC has been one of the country's most dominant conferences. Since we now have a substantial amount of total games and games played within the ACC, I think it's time to start evaluating how the teams in the nation's premier conference stack up against one another. Here are the rankings, from 1 to 15. Enjoy!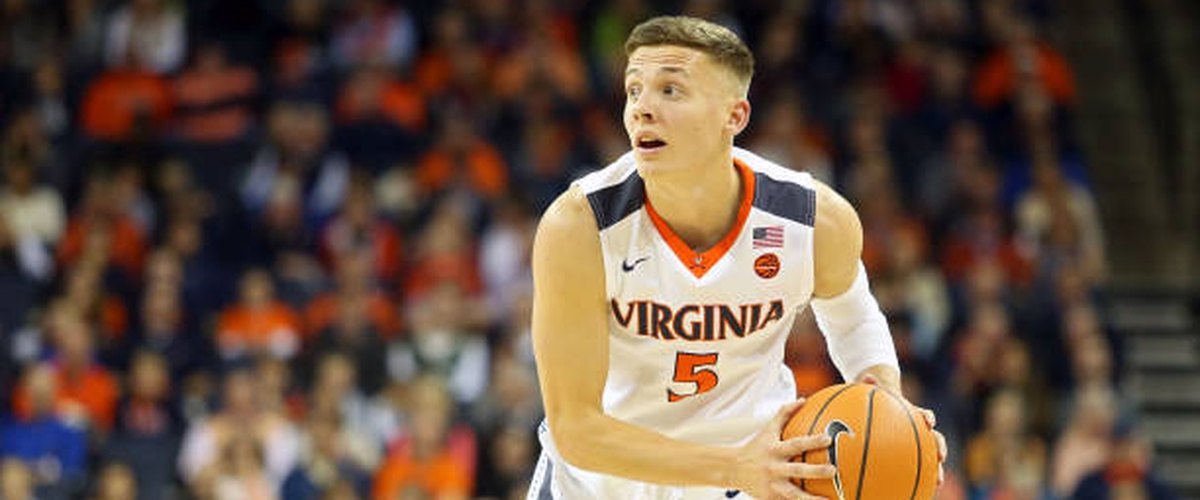 #1 Virginia Cavaliers - #2 in AP poll, 18-1 (7-0)
Virginia is proving again why defense wins championships. They are the only ACC team left with a perfect conference record and they have big wins over North Carolina and Rhode Island. That may not seem like a very impressive résumé, but their strength comes in the form of dominant wins and consistency. They are the only team in the conference without a questionable loss.
#2 Duke Blue Devils - #4 in AP poll, 17-2 (5-2)
Entering the season, I thought the Blue Devils would cruise through the regular season, potentially going undefeated. However, Duke has proven to be beatable on numerous occasions; losing twice to unranked opponents and winning by single-digits 5 times. They have played a very tough schedule, which is why they still rank #2 in the conference, but they aren't the Goliath we expected them to be.
#3 North Carolina Tar Heels - #10 in AP poll, 16-4 (5-2)
The defending national champs have definitely looked shaky at times, like in their embarrassing home loss against Wofford. But UNC has a lot of solid wins, such as their victories over Michigan, Tennessee, Ohio State, and Clemson. They have not played particularly well outside of Chapel Hill, which should definitely be a concern going into the postseason.
#4 Clemson Tigers - #18 in AP poll, 16-3 (5-2)
The Tigers have been the surprise team of the ACC. They are slightly underrated in the polls in my opinion, as they have big wins over Ohio State, Florida, Louisville, and Miami. Like UNC, they have struggled on the road. I'm not sure how long they can maintain their success for, but they have proven to be legitimate so far.
#5 Miami Hurricanes - Not Ranked in AP poll, 14-4 (3-3)
The Canes have 2 bad losses (at home against New Mexico State and a 10-point loss to Georgia Tech) and their only solid win is against Florida State, but they do beat most of their opponents convincingly. I'm not necessarily convinced that they can compete with the top teams in the conference, but they do have the star power to pull off some upsets.
#6 Louisville Cardinals - Not Ranked in AP poll, 15-4 (5-1)
The Cardinals are currently 2nd in the conference standings, but the only big competition they've faced in conference play is Clemson, who they lost to. They did beat Florida State in Tallahassee, which isn't easy, but they haven't showed me enough to consider them an elite team in the conference.
#7 Florida State Seminoles - Not Ranked in AP poll, 14-5 (3-4)
The Noles were off to a strong start before conference play, but have struggled to beat the ACC's best. They do have a win over UNC, but have suffered competitive losses to Duke, Miami, and Louisville. Although they lost by only 6 to Boston College, they were down by double-digits for most of the game. They've proven they can compete against the ACC's best, but they haven't really proven they can beat them just yet.
#8 Notre Dame Fighting Irish - Not Ranked in AP poll, 13-7 (3-4)
The Irish had a solid start to the year, but have lost 4 straight games now. Although they've been close games, losing streaks like this can severely impact a team's confidence going forward. Although they are only 1 spot behind Florida State, there is a significant gap between Notre Dame and the Seminoles.
#9 Virginia Tech Hokies - Not Ranked in AP poll, 13-6 (2-4)
VT has had a relatively tough ACC schedule so far, but has only beaten the weaker teams they've faced. It's not going to get much easier for the Hokies, which is why I don't see them making any splashes in the ACC, whether it be in the regular season or ACC tournament.
#10 Syracuse Orange - Not Ranked in AP poll, 13-6 (2-4)
Syracuse is that team that is almost good. They've had competitive games with Virginia, Florida State, and Notre Dame, but have come out on the losing end all 3 times. They've even lost to less-than-impressive teams such as St. Bonaventure and Wake Forest. I do think that the Orange are good enough to make a run in the ACC tourney, but they have a tendency to lean on their stars too much.
#11 NC State Wolfpack - Not Ranked in AP poll, 13-7 (3-4)
NC State is wildly inconsistent, which is why they rank so low in the conference. They've beaten Duke, Arizona, and Clemson, but have also lost to UNC Greensboro and Northern Iowa. A team like this is not very good, but has serious potential to pull off upsets, as they've done all season. They won't win the ACC tourney, but they could win a few games before being taken out.
#12 Boston College Eagles - Not Ranked in AP poll, 13-7 (3-4)
The Eagles could probably be ranked a little higher on this list since they have been consistently competitive against elite teams, but their downfall is how bad some of their losses are. They lost to Providence by 20 and UNC by 30. You never know which BC team is going to show up, which is scary for both the Eagles and their opponents.
#13 Georgia Tech Yellow Jackets - Not Ranked in AP poll, 10-9 (3-3)
Georgia Tech's only good win is over Miami. Outside of that, they have terrible losses against Grambling State, Wofford, and Wright State. The Yellow Jackets may be 3-3 in conference play so far, but they have proven that they would hardly be competitive in a mid-major conference. The fall is soon to come for Georgia Tech.
#14 Wake Forest Demon Deacons - Not Ranked in AP poll, 8-11 (1-6)
It's amazing that Wake Forest finished non-conference play with a 7-5 record considering they started the year 1-4. Everyone they've faced in ACC play (except Syracuse) has beaten them by a decent margin. That being said, it has been somewhat rare that they've really been blown out, as only 4 of their 11 losses have been by double-digits.
#15 Pittsburgh Panthers - Not Ranked in AP poll, 8-12 (0-7)
The glory days in Pittsburgh are long gone, as the Panthers have become the clear-cut worst team in the ACC. Not only have they lost every single conference game so far, but they've lost each game by at least 14 points. The remaining part of their schedule is easier, but they'll be lucky to get a single ACC win.