The Numbers Behind Boston's Resilient Win Streak
The Celtics lost Gordon Hayward just a few moments into their season opener against Cleveland, and the whole season felt lost. They rallied back from 18 down and nearly beat Cleveland, but most of us brushed it off as a fluke; blaming the Cavs for almost blowing it. About a month later, and we are now realizing that the Celtics comeback that night was foreshadowing of their improbable 16-game win streak that they are currently on.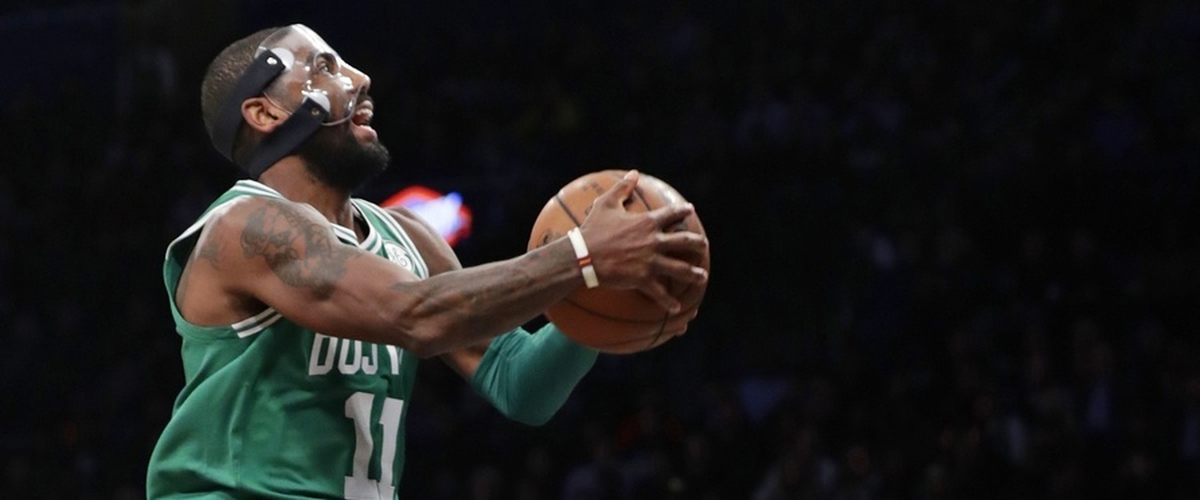 It's been 33 days since the last time the Celtics lost a game. Not only have they rallied back from losing one of their best players to a gruesome injury, but they have continuously come from behind night after night; winning games that clearly seemed over. Out of their 16 wins, they have trailed by 13 or more 5 times. They were down by 18 on the road against the Thunder. They trailed by 18 against the Hornets and still came back without Hayward, Al Horford, or Kyrie Irving. They have faced large deficits in each of their last 3 games, rallying back from 17, 16, and 13 down to the Warriors, Hawks, and Mavericks, respectively.
But the most impressive thing to me about these comebacks is that the Celtics do more than just erase the deficit. They often pull away late. During their 16-game streak, the Celtics average a largest deficit of 8.8 points. After that point, they outscore their opponents by 18.6 points per game. So statistically, the only way to be almost completely safe from a Celtics comeback is to take a lead of 19 or more, which no one has done yet.
The Celtics' biggest strength is not their #1 ranked defense, although it has been a huge reason for their success. The real weapon for Boston is their composure, which is surprising since they are the 6th-youngest team in the NBA. The 5 younger teams have a combined record of 36-46. Even when the Celtics seem out of it, they never believe that they are. They always believe they will win.
Just look at tonight's game on the road in Dallas. For once, the Celtics were the team that got out to an early lead. They had a 37-22 edge early in the second quarter. After that, the lead diminished and began to go in the other direction. Dallas went on a 65-37 run over the next 27 minutes. With just over 7 minutes to go, Boston found themselves down 87-74. ESPN's FPI gave the Celtics a 2% chance of winning at that point. But Boston fought back, ending regulation on a 22-9 run to force overtime. Then in overtime, they trailed 100-96 with 3 minutes to go, but closed the game on a 14-2 run.
The hardest thing to do in the NBA is beat a good team that always believes they will win, and the Celtics resilience has lead them to win after win. Even without Gordon Hayward, they have been the NBA's best team through the first month, and while I don't expect them to maintain this insane pace (they are currently on track to finish with about 73 wins), I do think that a 60-win season is in the works, and Boston is a legitimate playoff threat and championship contender.