3 Hot Takes For the Elite 8 Day 1: Don't Sleep on the Musketeers
Sponsored by Xfinity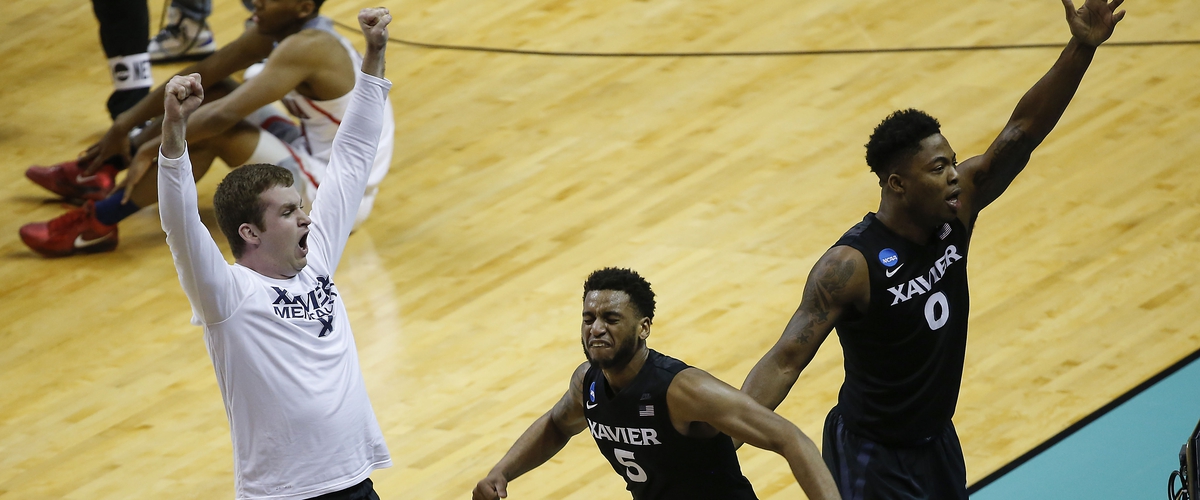 It's the second weekend of the tournament already. With the growing despair that college basketball is coming to a close in a little over a week, we have several more very good games to look forward to.
It was a thrilling day one in the Sweet 16 with Xavier beating 2 seed Arizona, Gonzaga barely hanging on to beat West (press) Virginia to advance, Kansas asserted their dominance on the field with a thrashing of Purdue, and Oregon gutted out a hard fought win over a very good Michigan team.
So how could there be more great basketball ahead? Oh just wait, there's plenty, plenty more.
1.) Don't Sleep on Xavier
Now this first one might not be a "hot" take but there's something to be said of a team seeded 11th, having a chance to advance to the Final Four on Saturday. And, against a #1 seed at that.
When Xavier face off against Gonzaga on Saturday, the Musketeers should be consider a dark house to make the Final Four and beat the Zags who are expected to be playing for the title in a week or so.
Trevon Blueitt is the most important aspect of the Xavier offense, as the junior shooting guard has now dropped over 20 points in all three of X's tournament games thus far, scoring 25 points in 36 minutes of play.
He will likely be matched up with Nigel Williams-Goss, the Gonzaga guard who has propelled the Bulldogs to their best regular season and best tournament seeding in school history.
Just remember, don't sleep on Blueitt, J.P. Macura, and Quentin Goodin and the last remaining Cinderella team remaining in this field.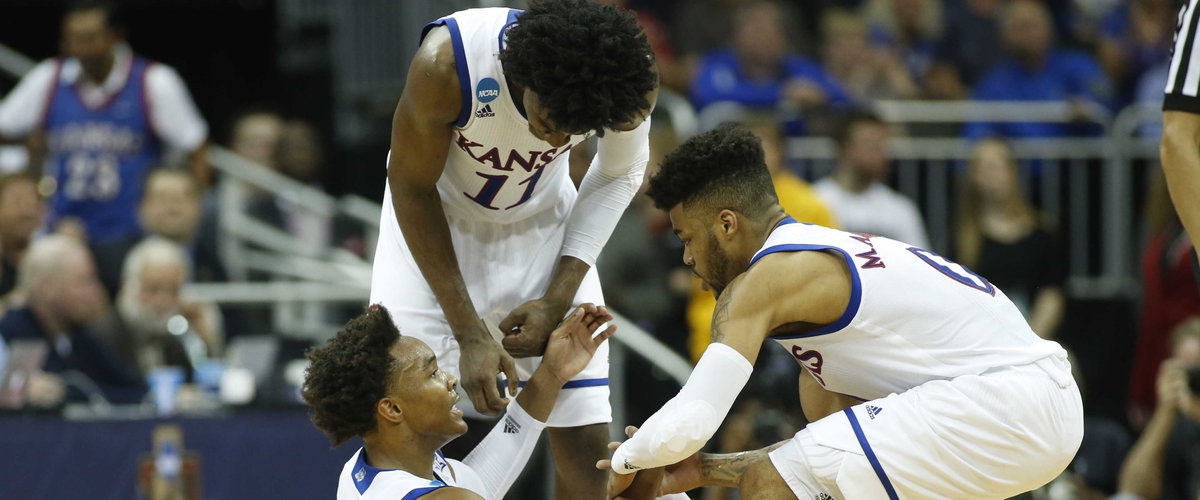 2.) Frank Mason III and Josh Jackson Will Combine for 50 Points
Kansas, as an entire team, have the hot hand right now. In three tournament games, the Jayhawks have scored no fewer than 90 points, in their most recent game, dropping 96 on fourth seed Purdue, winning by 32.
Now, in the Elite 8 with a match up with the Oregon Ducks set, it's time for Frank Mason III and Josh Jackson to show why they are two of the most highly sought after prospects in this years upcoming NBA Draft.
Jackson, has been very good thus far in the tournament, after being suspended for Kansas' only game of the Big XII tournament. Jackson has scored 17, 23, and 15 points thus far in the tournament, coupling beautifully with Mason.
Mason has scored over 20 points in all three of the tournament games, leading Kansas in scoring for the tourney thus far. Mason has been all over the floor grabbing 7 rebounds and adding 7 assists.
Expect to see Mason put up 30 points this time out, and lead the team yet again. Also, expect to see at least 25 from Jackson who should have more space thanks to the great play of Mason recently.
The Jayhawks might need to play just these two players to beat the Ducks and advance to the Final Four.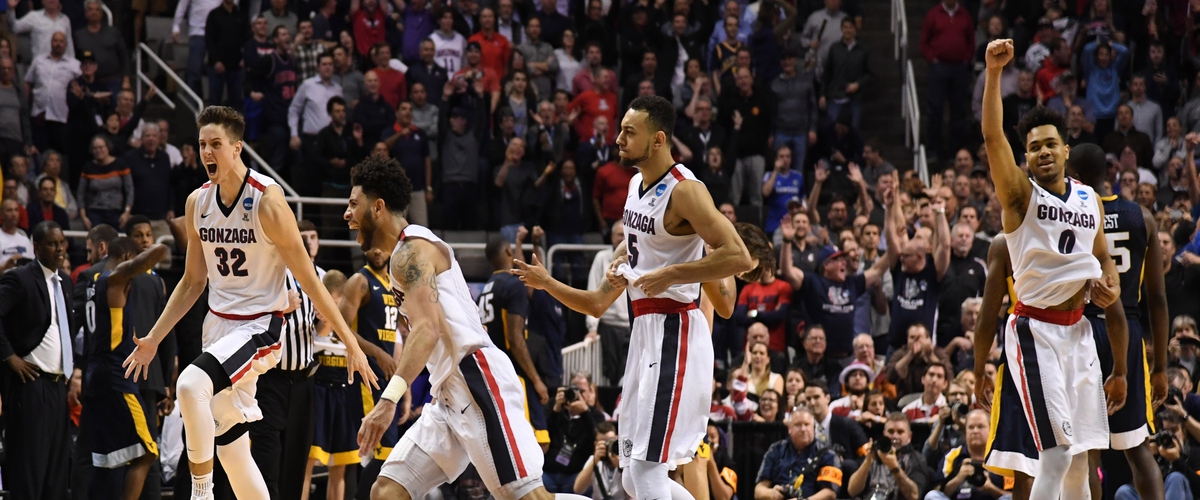 3.) Both #1 Seeds Will Advance
Again, you may say this isn't a "hot take." Take a second look at these match ups.
Gonzaga face a very capable Xavier team who can shoot the ball from outside, have a few go to scorers, and are riding the Cinderella title as long as they can.
Kansas face an Oregon team that has shown few weaknesses this season and despite losing probably their best player, Chris Boucher, tore his ACL earlier this season, but Dillion Brooks has kept this team glued together and the Ducks are a Final Four looking team.
Even with these factors, Kansas and Gonzaga are both just too good. The Zags won a close game in the Sweet 16, something everyone questioned if they could do after blowing away all of their regular season competition.
Kansas has been winning games by so much in all their tournament games, everyone should cower in fear, especially Oregon.
If you're looking for upsets this Saturday, you won't find any here. The Jayhawks and the Bulldogs will take care of business.
---