A Preview to Saturday Night's Final Four Games: Will the Two Carolina Teams Prevail?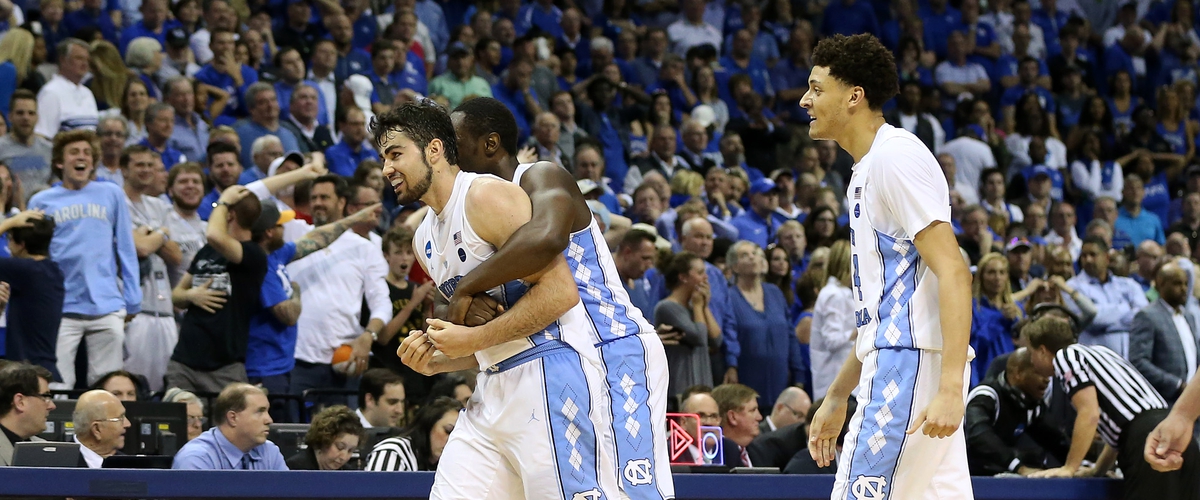 That growing despair of college basketball coming to an end is even more real than it was last weekend, we have just three meaningful games remaining in the 2016/2017 (sorry NIT, you aren't important).
Last Saturday, we saw Gonzaga and Mark Few knock off Xavier rather easily to advance to his first Final Four in charge of the Zags since he took over as coach in 1998. We also saw the Mighty Ducks come out of the woodwork and deliver a signature win that will go down in Oregon sports lore, as the Pac-12 team knocked 1 seeded Kansas in a dominating upset.
On Sunday, three SEC teams played in the two games, the odd team out being the North Carolina Tar Heels who, after blowing a 7 point lead with under a minute remaining, sophomore Luke Maye hit a near buzzer beater to send Coach Cal and his future NBA stars packing.
The morning game was a grinding game in which Frank Martin used his best player, Sindarius Thornwell, to his max potential, as the beastly guard scored 26 points (all four games in the tournament, Thornwell has scored over 20 points) and 7 rebounds to beat the favored Florida Gators for the second time in three meetings this season.
And here we stand now. Four teams, three games, one champion, let's jump right into the preview of each game: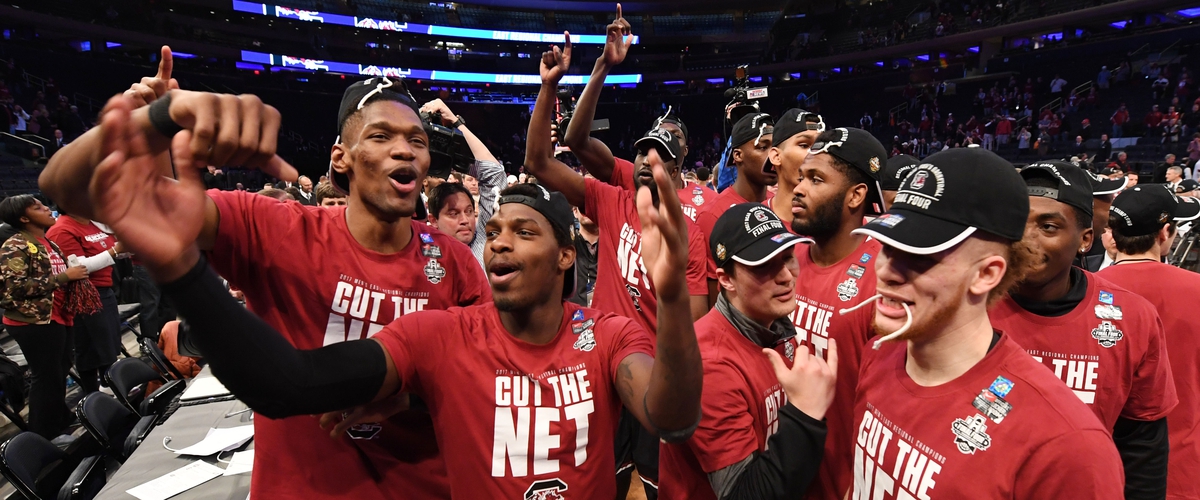 (1) Gonzaga vs. (7) South Carolina - Tipoff: 6:09PM EST
What a matchup we have to kickoff the Final Four in Arizona. The clear favorites against the heavy underdogs. David vs. Goliath.
The Gamecocks might be the biggest surprise team to make the Final Four last decade, knocking off the likes of Marquette, upsetting Duke, then Baylor, and finally, SEC for Florida. I, for one, had the east coast USC losing to Marquette in the first round in a couple of my brackets. By wow was I wrong.
Frank Martin has rejuvenated the Gamecocks and made them once again, relevant. The Cocks are led by guard Sindarius Thornwell and fellow guard, sophomore PJ Dozier, as the two lead the team in scoring.
I've been high on Thornwell since he dropped 44 points against Alabama in a home game in mid-winter, and he has yet to score fewer than 20 points in the four games in the tournament.
But, Thornwell will be matched with Gonzaga star and team leader Nigel Williams-Goss who has been the on and off court leader for Mark Few's Bulldogs.
Few, who has been at the helm of the Gonzaga basketball program since 1998, is making his first NCAA Final Four appearance, as is Frank Martin. But Few, is a veteran coach who knows what it takes to win games and his Zags have proven that this season losing just one game all year to BYU.
The Zags come in as 7 point favorite, with the ESPN Basketball Index showing the #1 seeds have an 88% of advancing to the championship.
It's a role reversal here, and I'm an SEC guy through and through (as I'm sure you can tell with the name of the blog) so, I'm picking an upset here and taking the Gamecocks.
Thornwell and Dozier will combine for over 50 of SC's points, the biggest problem the Gamecocks face is big man Przemek Karnowski. The 7'1" senior is an immovable force in the lane and dominates the boards.
But, the Gamecocks make enough 3's and keep the big Polish man away from the basketball, they'll win.
Score Prediction: South Carolina 75 - Gonzaga 71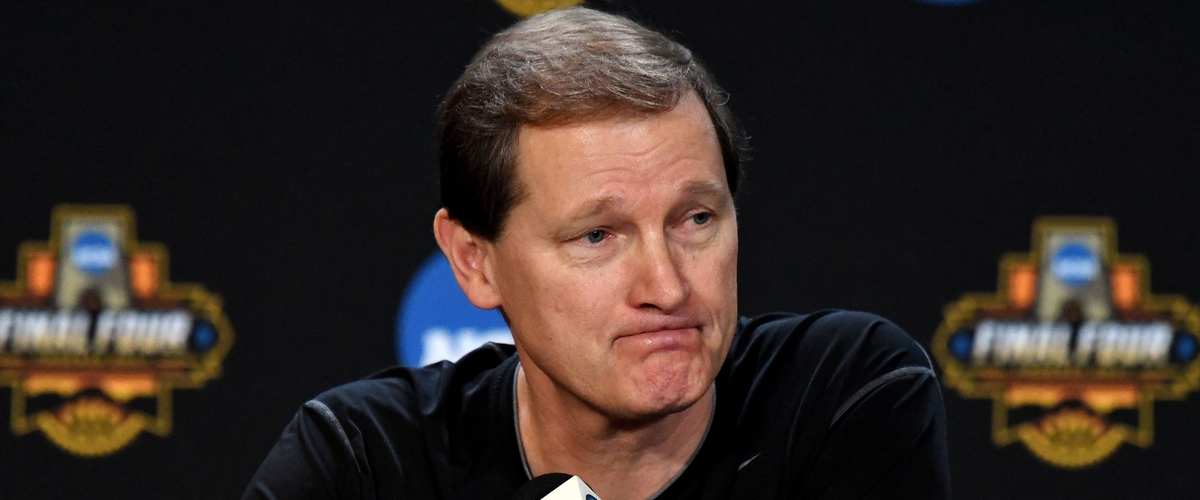 (1) North Carolina vs. (3) Oregon - Tipoff: 8:49PM EST
Another coach making his debut in the Final Four, is Oregon coach Dana Altman. Altman has led a Ducks team that subtly has some quality NBA prospects on it.
Despite losing star Chris Boucher to a torn ACL earlier in the year, the Ducks have not wavered, and pulled a huge upset last weekend over the #1 seeded Kansas Jayhawks in Kansas City.
Altman will need lots of minutes, and lots of points from Dillion Brooks and Tyler Dorsey, who led the team in points per game and minutes.
But Altman will have a tough battle at the coaching position, against the most experienced coach remaining in the field, UNC's Roy Williams. Williams has won two championships in his time at North Carolina, but it's been 8 years now since his last triumph in 2009.
This North Carolina team has shown they have the guts and heart to go all the way to the championship game after blowing a 7 point lead against Kentucky in the final minute, the Tar Heels got a buzzer beating shot from regular bench player Luke Maye.
While Maye might not be UNC's X-Factor in this game, look for the bench to help them, as they can play much deeper into their bench than Oregon.
As only a 4.5 point favorite, UNC have to feel a little disrespected after a tough road to the Final Four. Oregon is a very good team, but this game will come down to coaching and I have a lot more faith in Roy Williams in the closing minutes of a close game in the Final Four simply because he's been there plenty of times before, unlike Dana Altman.
Oregon will keep it very close, but the Tar Heels are going to win it and have a shot at winning a third title under Roy Williams.
Score Prediction: North Carolina 78 - Oregon 70
Enjoy these games tonight everybody!
---