Game Preview: Miami Heat vs Toronto Raptors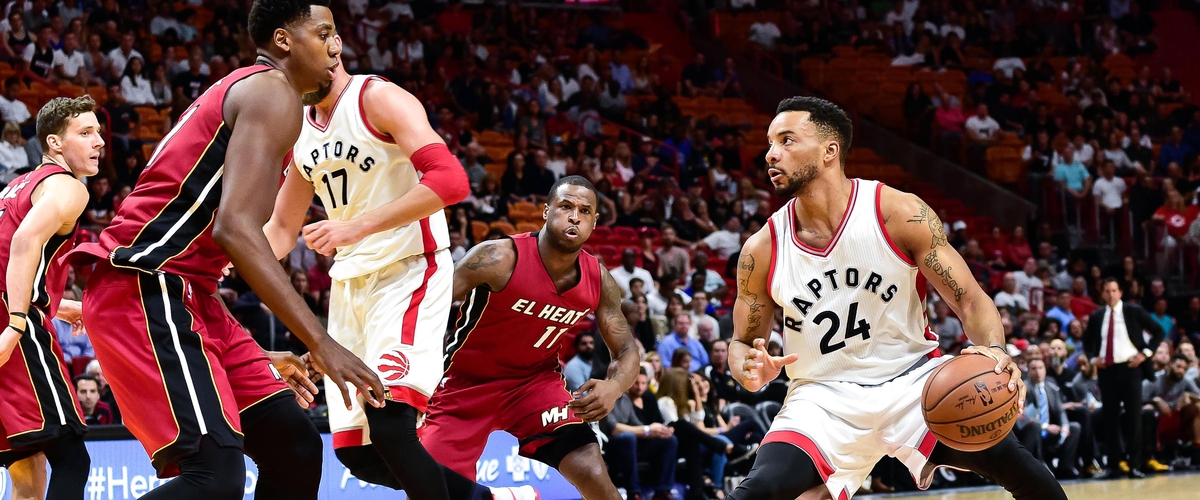 Tonight at 730 PM eastern, the Miami Heat will host the Toronto Raptors for the third time this season. The Heat dominated the Raptors 104-89 in their last meeting.
The Raptors had trouble keeping up with the Heat's offense the last time they played. Without their floor general Kyle Lowry, the offensive burden was placed on DeMar DeRozan. The team ended up shooting only 37 percent for the night. The Heat, on the other hand, had six players score in double figures.
Tonight, the Raptors will be without starting power forward Serge Ibaka, who is serving a one game suspension for an on-court incident with Bulls center Robin Lopez.
The Heat are coming off a win against the lowly Phoenix Suns. After a poor defensive start, the team locked up on that end the rest of the way. Whiteside, who played very well in the second half, injured his hand and had to receive 13 stitches. Despite receiving 13 stitches in his hand, he told reporters after Wednesday's practice he intends to play tonight.
If Whiteside can't play tonight, then it's likely Willie Reed will start in his place. In his five starts this season, Reed has averaged 14.8 points, 8.2 rebounds and 1.6 blocks per game on 68.6 percent shooting.
Injuries:
Probable: Whiteside(hand laceration)
Out: Justise Winslow(shoulder surgery), Josh McRoberts(foot), Dion Waiters(ankle), and Chris Bosh(blood clots).