Bam Adebayo flashing defensive potential on switches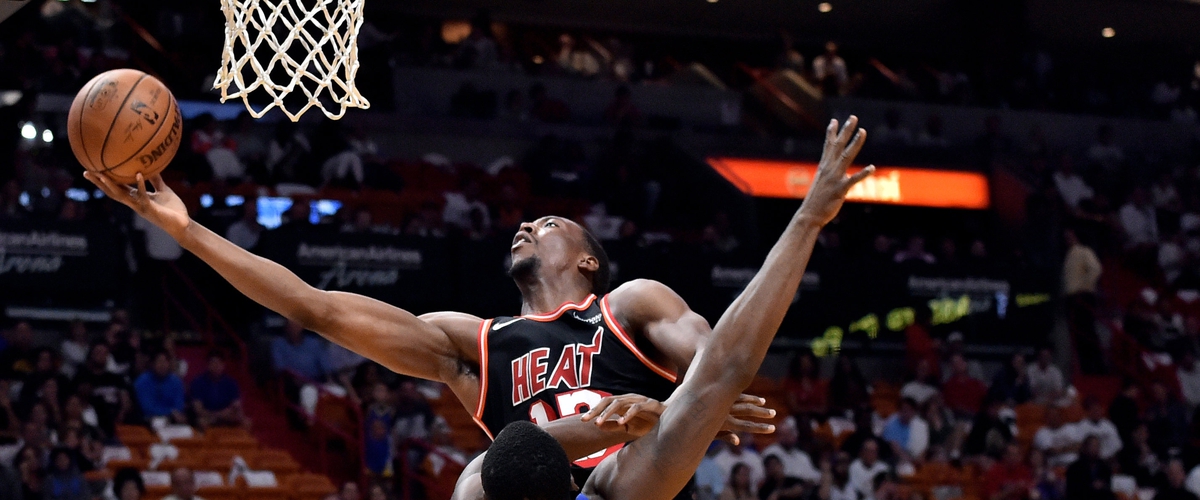 The Miami Heat suffered a disappointing loss against the defending champs on Sunday night thanks to the terrible third quarter. On the bright side, Bam had a great defensive moment against Steph Curry.
In the second quarter, Bam switched on Steph Curry, one of the best offensive scorers in the league. Tasked with guarding a superstar guard, Bam held his own. After several crossover dribbles and a shot fake, Curry couldn't shake Adebayo and was forced to give it up to Durant.
It's not the first time Bam has switched on an all-star. He's also switched on Jimmy Butler and LeBron James earlier this season and kept them from scoring on him.
Bam's ability to switch on perimeter players is one of the main reasons Miami selected him with the 14th pick in this past June's NBA Draft. In today's game, most offensive teams dare opposing teams to switch their bigs on guards. Why? because they can use their speed and quickness to get around the bigs and score. So far, Bam has shown he can stop that.

"It's competitive nature," Adebayo said via Miami Herald. "I just go out there and play hard no matter who I'm guarding or what I'm doing. I'm just going out there to try and help my team."
With Hassan Whiteside rehabbing his knee, Bam is finally getting consistent playing time. Before Whiteside's absence, Bam found himself outside of the rotation with the Heat using Kelly Olynyk as it's backup center, a position Bam also plays. The only time Bam received minutes was when either 1) the Heat's two centers were in foul trouble or 2) Whiteside was being benched. Bam deserves more consistent playing time. Hopefully, when Whiteside returns, the Heat can find a way to keep Bam the rotation.
In the last four games, Adebayo is averaging 9.5 points, 4.5 rebounds, 1.8 steals and 0.8 blocks.