Clippers interested in pursuing James Johnson in free agency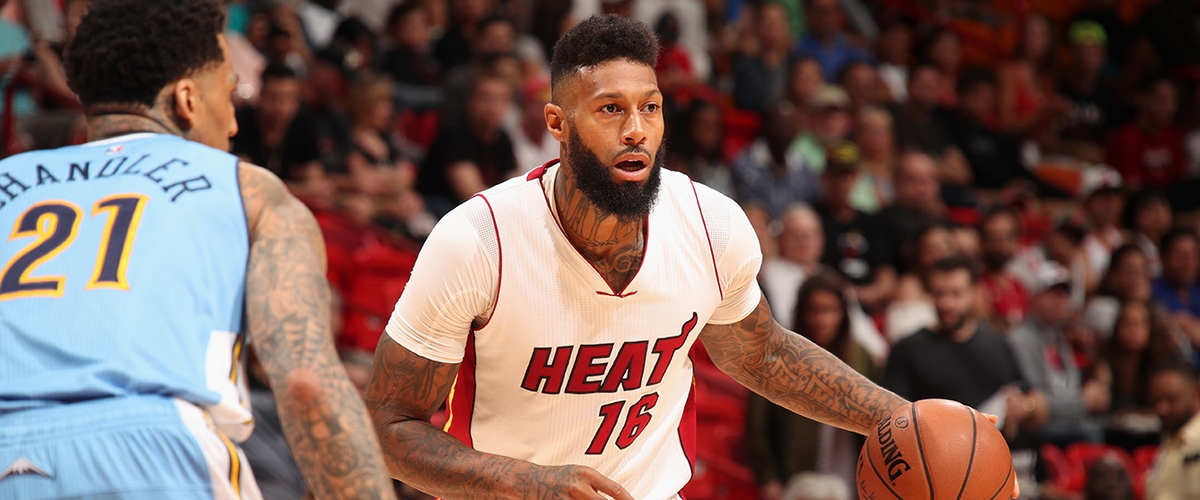 For the first time this off-season, Heat forward James Johnson has been linked to a team besides the Heat. According to LA Times Clippers beat reporter Brad Turner, the forward is one of many free agents the team is interested in pursuing.
After being bounced around the league, Johnson had a career season in Miami. Although he barely started, he still averaged 12.8 points per game, 4.9 rebounds per game, 1.1 blocks per game, and 1.0 steals per game. Johnson's versatility was put on full display with the Heat this season. He was often required to run the offense as well as defend multiple positions.
It's unknown what the Clippers or other teams will offer, but one agent recently told Miami Herald's Barry Jackson that Johnson could receive an offer starting between $10-15 million this summer.
While Johnson wants to return to the Heat, there's no guarantee he will. The Heat--with $35 million available in cap space--is expected to pursue Gordon Hayward and Blake Griffin first. Both Griffin and Hayward are expected to take at least the first few days to meet with other teams and make their decision.
The potential danger in waiting for Griffin and Hayward is letting a team swoop in and grab Johnson. Miami hopes Johnson will buy them some time to see how the Griffin and Hayward situation plays out. If Miami is able to sign either star, they could create additional cap space by stretching Josh McRoberts contract(creating an additional $4Million in cap space) and/or trading Tyler Johnson to re-sign James Johnson.
Hopefully it all works out and James is back in Miami.