Could HEAT make a run at DeMarcus Cousins this summer?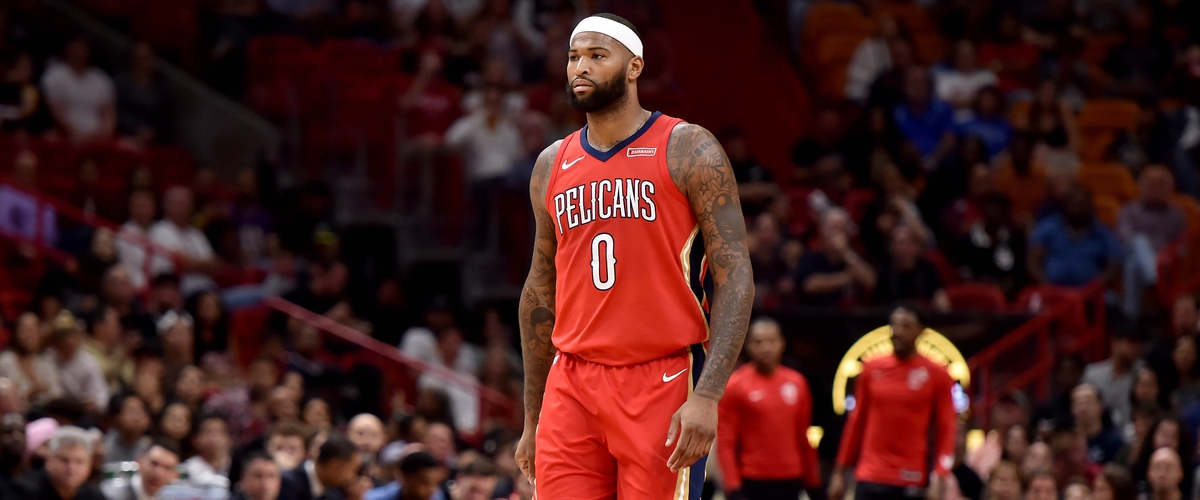 DeMarcus Cousins, 27, will enter unrestricted free agency this summer and he is expected to receive a max salary extension. Before he ruptured his Achilles in January, he was considered as a lock to re-sign with the Pelicans. However, because of his injury and the way the Pelicans had flourished without him, the Pelicans are not expected to offer Cousins a five-year, max contract when he hits free agency this offseason, as ESPN's Zach Lowe reported last month. A three-year max deal is more likely.
New Orleans reluctance to offer the full max could have Cousins looking elsewhere. But where?

Teams that are expected to have max-level money to make a run at Cousins in free agency are the Hawks, Bulls, Mavericks, Lakers and Sixers. Of those teams, only the Mavericks and Lakers seem to realistic options for him limiting his options. To create more options, Cousins could work out sign and trade deals with teams over the cap, such as Miami.
One potential deal the Heat could explore is trading Hassan Whiteside and another player (maybe Justise Winslow) for Cousins. The Heat are reportedly shopping Whiteside after a disappointing performance in the playoffs. Whiteside averaged just 5.2 points and 6.0 rebounds in 15.4 minutes in five games before the Heat got eliminated by the Sixers in the first round. Because Whiteside's value has fallen, the Pelicans may not be interested in that deal.
Another factor for the Heat to consider is Cousins' post injury health and effectiveness. If healthy, the Heat will grab one of the most talented stars in the league. Unlike Whiteside, Cousins can space the floor and pass, making him a better fit in the modern NBA. But when considering his injury, it's hard to tell if he'll return to form. The number of players that returned to form after this injury is painfully small and offering him the full max has the potential to cripple the team.
While there's a chance Cousins won't return to All-star for, he may be the most realistic shot the Heat have at adding a star talent to the roster. Other stars that could be available, such as Kawhi Leonard, may be out of Miami's reach.
Cousins averaged 25.2 points, 12.9 rebounds, and 5.4 assists in 48 games for the Pelicans. He's eligible for a maximum contract worth an estimated $130 million over four years with another team, or up to more than $175 million over five years if he re-signs in New Orleans.