Donovan Mitchell scheduled to workout for HEAT on Tuesday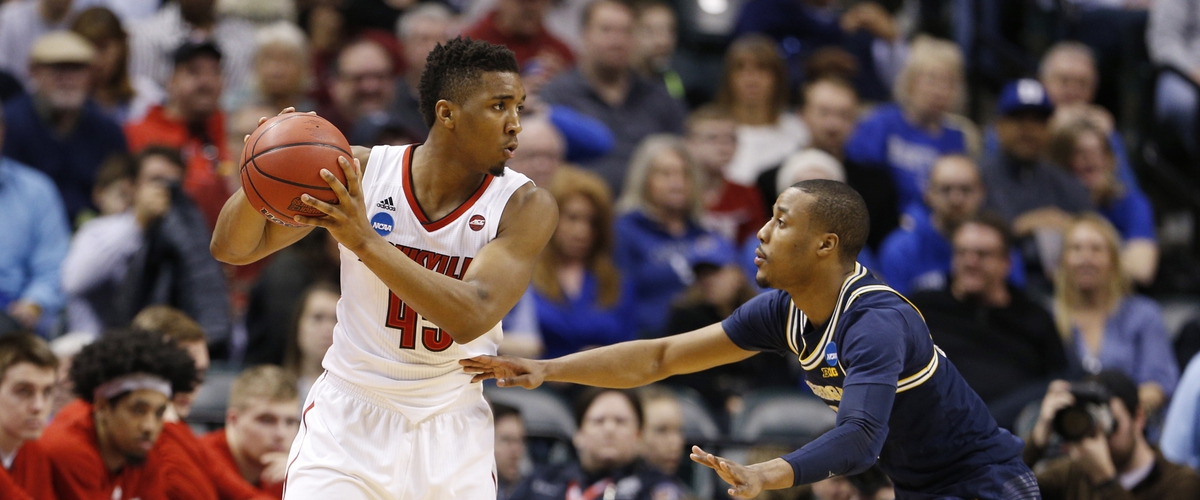 For the second time since the NBA Draft Combine, the Heat are bringing a guard to the AAA arena, reports Miami Herald's Barry Jackson.
Donovan Mitchell, a 6-3 combo guard projected for Miami's draft range at No. 14, will work out for the Heat on Tuesday, according to league sources.
FSU guard Dwayne Bacon was the first guard to workout for the team.
Mitchell, 6'3 with a 6'10 wingspan, is known for his scoring, perimeter defense, and athleticism(recorded a 40.5" vertical at the NBA Draft Combine).While most scouts see him as a shooting guard, Louisville coach Rick Pitino once told the Miami Herald he sees Mitchell as a point guard at the next level. Mitchell ran the point at Louisville after starting point guard Quentin Snider went down with an injury, and he did a good job at it.
It may seem odd that the Heat--who have plenty of guards on the roster--are working out a guard, but the team is examining all prospects who could fall in their draft range. If Dion Waiters leaves or Wayne Ellington is not brought back, Mitchell could end up filling a need if he's drafted by the Heat.
Mitchell is projected to fall between 10-14 in the draft. ESPN's mock draft has him going 11th to Charlotte.