HEAT players who become trade eligible today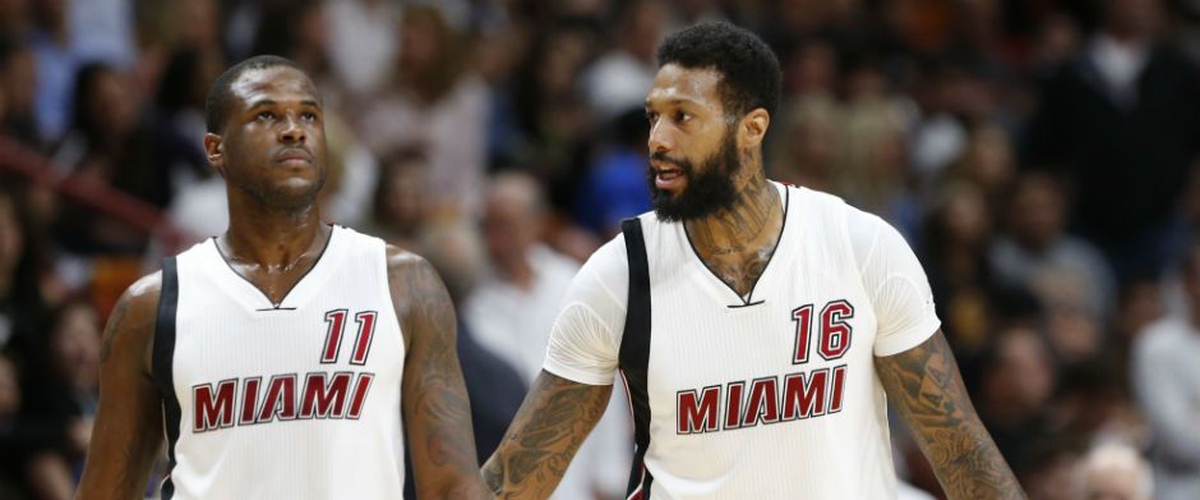 With the Heat off to an uneven start, some fans are beginning to wonder when the Heat will start thinking about trades.
Today marks a significant day for the Heat and the NBA: July's free agents become trade eligible. For the Heat, that means these players will become trade eligible: Dion Waiters($11 million), James Johnson ($13.9 million), Kelly Olynyk($10.6 million), Udonis Haslem ($2.3 million), and Jordan Mickey(1.5 million).
By rule, free agents signed in the off-season are not eligible to be traded until Dec. 15 or three months after their signing, whichever comes later.

Only players the Heat cannot trade are Josh Richardson, whose extension prevents him from being traded this season, and Udonis Haslem, who has the right to veto any trade. The rest of the roster can be included in trades.
Although the Heat are now able to move their July free agents, don't expect a trade to happen now or anytime soon. Why? Because, historically, the Heat have never made trades in December. They usually make them closer to the trade deadline, which is February 8th this season.
Will they make one? That depends how they feel about the current roster. We'll see what develops within the next two months.