Heat reportedly 'pulled the plug' on Jimmy Butler trade talks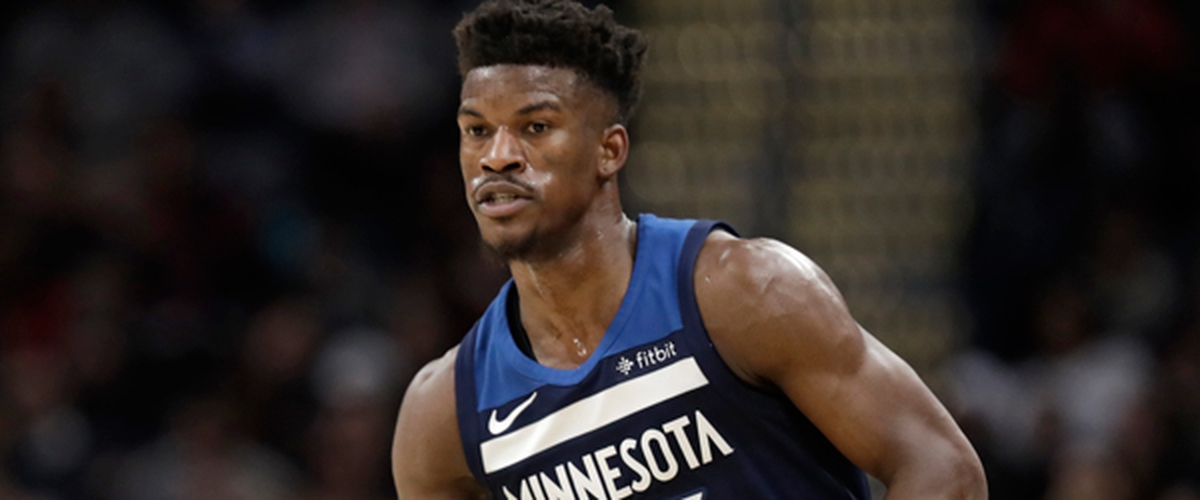 Heat President Pat Riley and the Miami Heat are reportedly "pulling the plug" on the Jimmy Butler trade talks.
At least for now.
Before the Heat's season opener against Orlando, Riley told his current players that the team will be staying intact.
Per Sun Sentinel's Ira Winderman:
In another rare confirmation of Miami Heat trade negotiations, a team spokesman confirmed shortly before Thursday night's game that Heat President Pat Riley recently told the team's players he was "pulling the plug" on trade negotiations regarding disgruntled Minnesota Timberwolves guard Jimmy Butler.
Last week, Riley refuted a report that he had used a profanity amid trade discussions with Timberwolves coach Tom Thibodeau, who also handles the team's personnel decisions.
Riley then issued a statement that read, "As to what has been reported in the past 24 hours, I have too much respect for Tom Thibodeau and all that he's accomplished in this league. Our conversations have been nothing but cordial and I have never used that kind of language in negotiations."
Despite the report, I don't buy the idea that the Heat are done with the trade talks. As long as Jimmy Butler--a disgruntled star--is available, the Heat will always try to acquire them. In my opinioin, this could be a negotiation tactic used by Riley. I mean, why else would he release that information publicly to the media?
Will it work? who knows.
But for now, as Shams Charania of The Athletic recently reported, talks between the Heat and Wolves are dormant since the last deal fell apart.