HEAT-Wolves re-open Jimmy Butler trade talks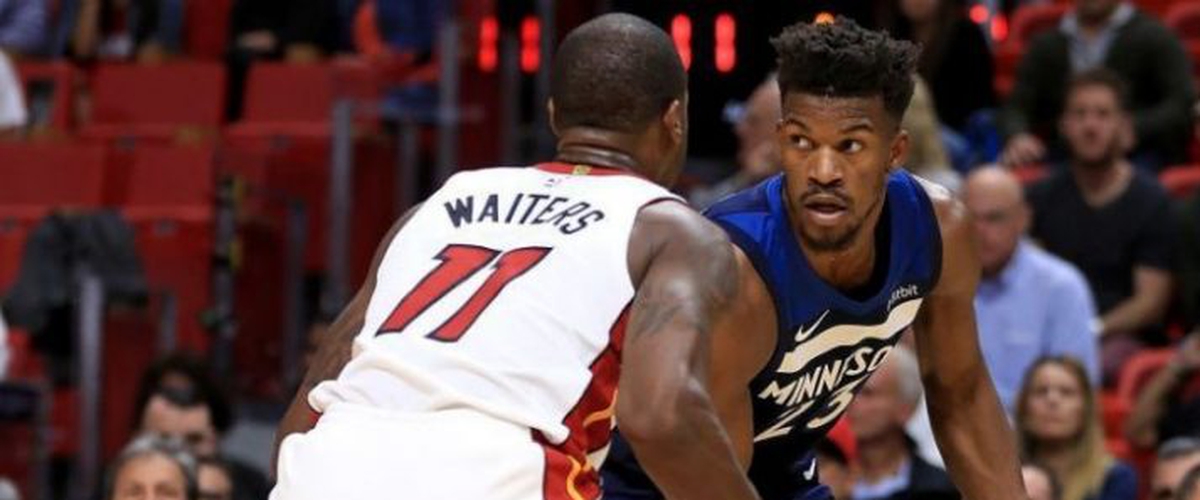 The Miami Heat and Minnesota Timberwolves have re-open Jimmy Butler trade talks, reports Lefty Leif of Five Reasons Sports, and seconded by ESPN's Stefano Fusaro.
This comes a day after ESPN's Adrian Wojnarowski reported the Rockets were offering four first round picks for Butler. The offer, per multiple reports , is built around Houston's first-round picks in 2019, 2021, 2023 and 2025. According to salary cap enthusiast Albert Nahmad, that's the maximum number of picks allowed in a deal under NBA rules that restrict teams from trading first-rounders in consecutive seasons or further out than seven years. The Rockets would need wait until Oct. 31 to put together a deal, when Marquess Chriss and Brandon Knight's salary are eligible to be traded.
The Athletic's Shams Charania later reported the Wolves turned down that offer.
The Heat's last offer reportedly included Josh Richardson, Dion Waiters, and a protected first round pick. A revised offer replaced Waiters with Kelly Olynyk, but the deal still fell apart after Tom Thibodeau backed out of the talks.
We'll see if both sides can agree to a deal this time around. Hopefully, sooner rather than later.