How HEAT players fared against the NBA All-star trio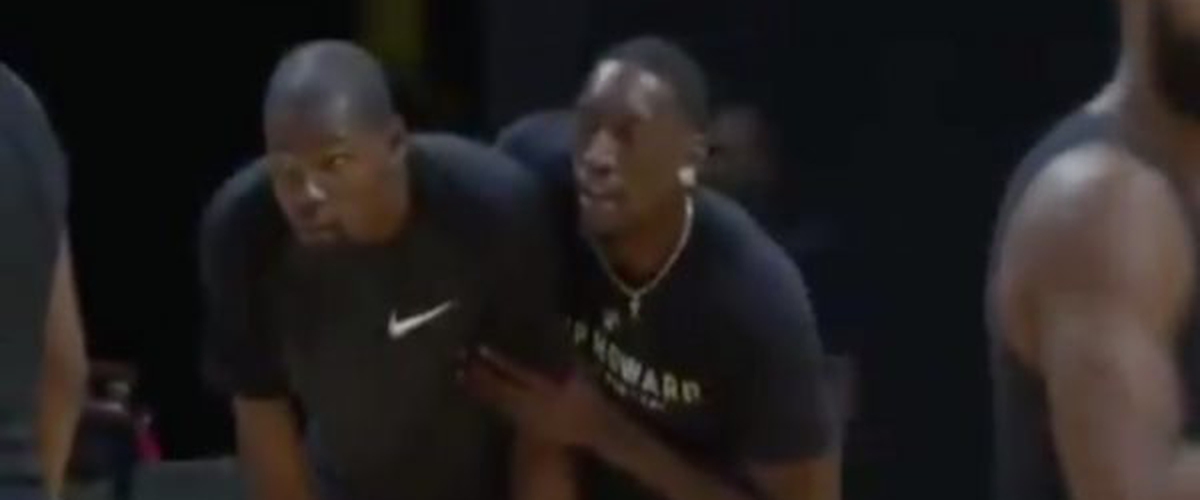 Last week, NBA stars Kevin Durant, James Harden and Kyrie Irving ended up playing pickup games against Heat players on the AmericanAirlines Arena main court. All the highlights were posted on an Instagram account and shared by many on Twitter.
Judging by the highlights, you would think it was one-sided. However, one Heat player says that wasn't the case at all.
"Of course they showed all the superstars," Weber told Miami Herald's Barry Jackson about the video making rounds around the internet. "But we were definitely going at it. It wasn't just a one-sided event. Those guys weren't just winning the whole time to be honest. We all played each other to a tee. We know each other well. Pickup games like that are definitely competitive. We are trying to build something different from them."

Weber added that one game had Ellington starring and the next would be someone different.
"Every game was close, Heat center Bam Adebayo said. "We take it personal. We're all out there to have fun. It makes us better but makes them better."
With training camp around the corner, Heat players have been working out at American Airlines Arena and other gyms surrounding the area. The team has 19 players under contract, one shy of the league's offseason maximum.
Miami opens training camp at FAU on Sept. 25, following media day at American Airlines Arena. The Heat begin the preseason Sept. 30 on the road against the San Antonio Spurs and start the regular season Oct. 17 against the Orlando Magic in Orlando.