Josh Richardson eligible for $43 million contract extension starting Thursday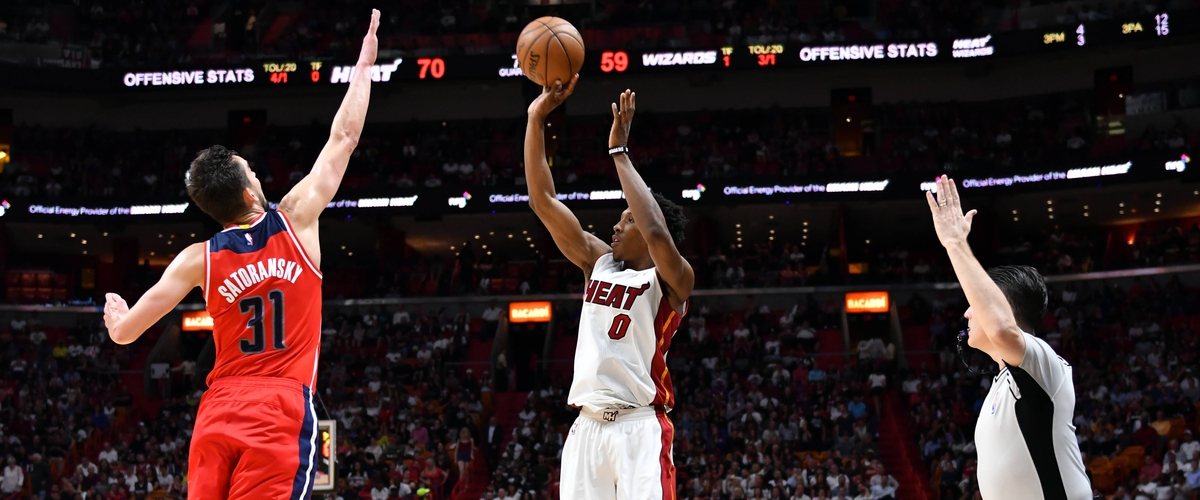 As Miami--and the rest of the league--waits to see how Kyrie Irving situation plays out, the team has some key roster decisions to make this week.
Today, they have to make a decision on the contracts of Rodney McGruder and Okaro White. After that, they will then turn their attention to Josh Richardson.
Starting Thursday, Heat guard Josh Richardson – who will earn $1.4 million in the final season of his three-year contract – is eligible for an extension that kicks in 2018-19 and pays out to 4 years, $43 million. Richardson has until the start of the regular season to make a decision. If not accepted, Richardson will then become a restricted free agent after this season. Miami will have Richardson's full Bird rights after this season, which allows them to exceed the cap in order to re-sign Richardson up to his maximum salary.
The Heat could offer a three-year, $30 million deal. But, that may not be enough.According to Miami Herald's Barry Jackson, the guard will likely consider the offer, but could decide to turn it down and hit restricted free agency.
"The Heat is expected to discuss an extension with him, and my impression is that Richardson will at least consider it, though a strong case could be made for gambling on himself and waiting for restricted free agency next summer."

Richardson will have an interesting decision to make. Does he decide to bet on himself after going through an injury riddled sophomore season? His fellow teammate Tyler Johnson was able to get a 4 year $50 million deal during the 2016 Free Agency despite playing in only 36 regular season games. Or will Richardson seek financial security by accepting the extension?
An extremely difficult decision looms ahead for Richardson starting August 3rd. What would you do in this situation?