Josh Richardson showing why he's a big part of the Heat's future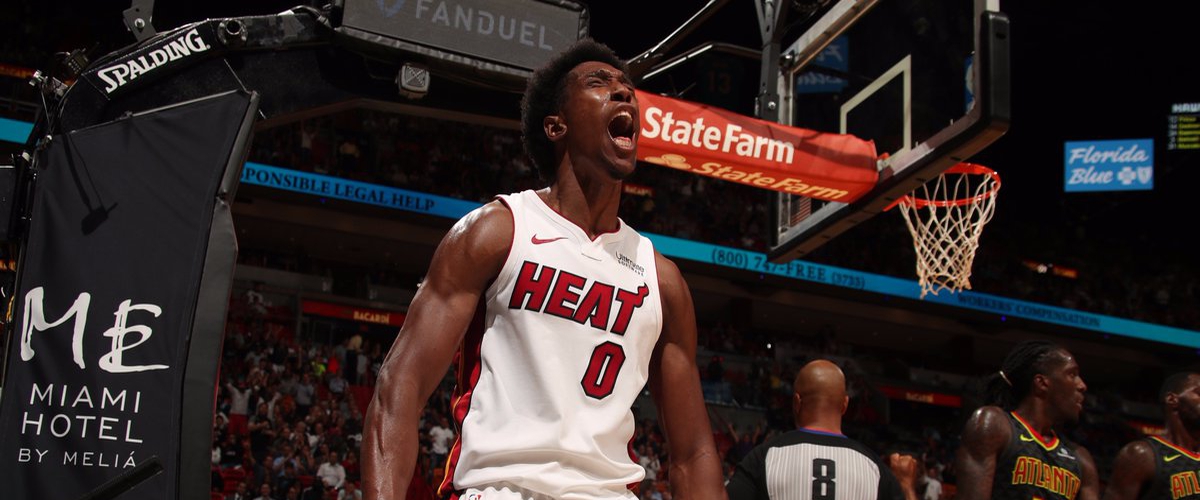 It's only three games.
But Josh Richardson has looked good. And he's showing why the Heat made the right decision in offering him the 4-year, $42 million contract extension, which Richardson accepted last September. Despite being injured for most of last season, along with the inconsistencies, the organization never hesitated in making the offer to the third year guard/forward.
Even before the first three games of the season, you could've argued he was the most impressive Heat player of the preseason. Over five preseason games, Richardson averaged 13.6 points, 2.6 rebounds, 2.2 assists, 1.6 blocks and 1.4 steals. Most importantly, you can tell he was back to his athletic self when he dunked all over Orlando center Bismack Biyombo.
If this was last season, Biyombo probably would've blocked that. Last season, Richardson didn't have the lift that he has now. Now that he's regained his bounce, he wants to dunk on everybody again.
"I feel athletic so I always want to take advantage," Richardson said, via Palm Beach Post's Anthony Chiang. "I want to dunk on everybody now."
Inserted into the starting lineup, in place of the injured Rodney McGruder, Richardson is showing the same scrappiness as McGruder but with much better scoring. Also, his chase-down blocks reminds you of Dwyane Wade back in his Heat days.
"Those are the type of plays at the rim we had a former two-guard here make, those kind of blocks, Spoelstra said. There's just not many twos in the league that can make those kind of plays and then guard one through four. But stretch the floor for us, space the floor for us and then when needed in the fourth quarter he was very aggressive, being able to attack when their defense stepped up."
Through three regular season games, Richardson is averaging 14.3 points, 4.7 rebounds, 2.7 assists and 1.3 blocks in 36 minutes of action. On Monday night, Richardson posted a team-high 21 points on 47 percent shooting to go with 4 rebounds, 2 assists, 2 blocks and 2 steals. Rocking his new hairdo, He helped the Heat secure a 104-93 home victory over the Atlanta Hawks.
Again, I know it's early. There's still 79 games left in the regular season. But right now, he's proving why the Heat made the right decision to retain him last September. If he keeps this up, the Heat will have shown great foresight by locking him up now than letting him go into restricted free agency.