Report: HEAT inquired about Kevin Love during last season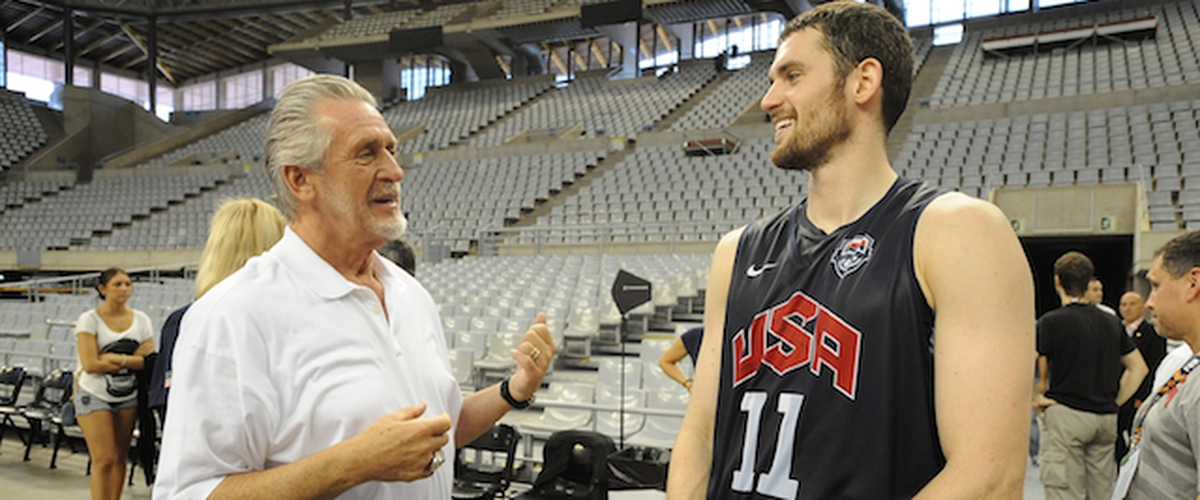 When Cleveland went through it's early season struggles, they received calls from other teams about Kevin Love. Among those teams were Portland, Charlotte,......and Miami.
Per Sporting News:
Throughout the season, especially as Cleveland struggled with the veteran group it originally put together, teams would call the Cavs with one player especially targeted: All-Star forward Kevin Love. Each time, the inquiring team — among them, according to sources, were Miami, Charlotte and Portland — was given a polite "No, thanks."

With LeBron still on the roster at the time, Cleveland was unlikely sending Love anywhere unless it was for a star. Instead of moving Love, Cleveland flipped it's other players--Isaiah Thomas, Jae Crowder, Iman Shumpert, and Dwyane Wade-- for Rodney Hood, Jordan Clarkson, and Larry Nance Jr. After the move, the Cavaliers went to it's fourth consecutive NBA Finals, where they got swept by the Golden State Warriors.

Everyone knows Miami is always on the hunt for star-level talent. So this is not surprising. Had Kevin Love been a free agent, and Miami had cap space, the Heat would've been right at his door. Love is no longer the player that once became the face of the franchise of the Minnesota Timberwolves, but he could've been a reliable contributor for the Heat, especially on the offensive end of the floor. Miami currently lacks a go-to-scorer on it's roster.

What deal the Heat would've offered? Probably a package that included either Bam Adebayo, Justise Winslow, or Josh Richardson. Heat also would've included Hassan Whiteside, who probably wouldn't have interested Cleveland anyway.

After signing Love to a 4-year, $120 million extension, Cleveland appears to be "retooling" instead of "rebuilding". At least for now. There's always a chance that Cleveland hits rock bottom and decides to shop Kevin Love. It may sound crazy now with Cavs praising Love for his loyalty to the organization but it's happened before. Last season, the Clippers shipped Blake Griffin to Detroit. Just like Love, the Clippers proclaimed Griffin as a Clipper for life after he re-signed under a max contract.

If Love indeed becomes available, Miami may target him again, unless they acquire a star before then.