Report: Heat signs Jarnell Stokes to a contract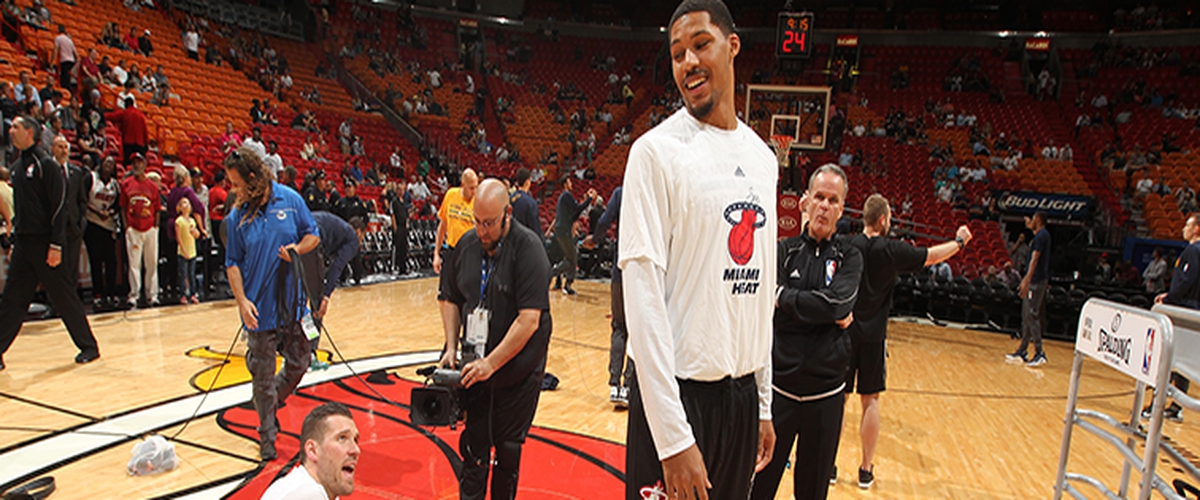 The Heat's reunion tour continues.
A week after signing Briante Weber, the Heat agreed to a contract with Jarnell Stokes, reports Jeff Goodman of The Stadium.
Stokes last NBA stint came during the 2016-17 season with the Denver Nuggets, only averaging 3.5 minutes over 2 games. The big man played with the Heat the previous year and appeared in five games. He did participate in July's summer with the Bulls, while only averaging 5.0 points and 2.8 rebounds in 10.2 minutes per game.

The terms of the deal were not disclosed, but it's very likely a training camp deal. Like Weber, Stokes will be competing for a roster spot with the team.