Report: HEAT will closely monitor the Kawhi Leonard situation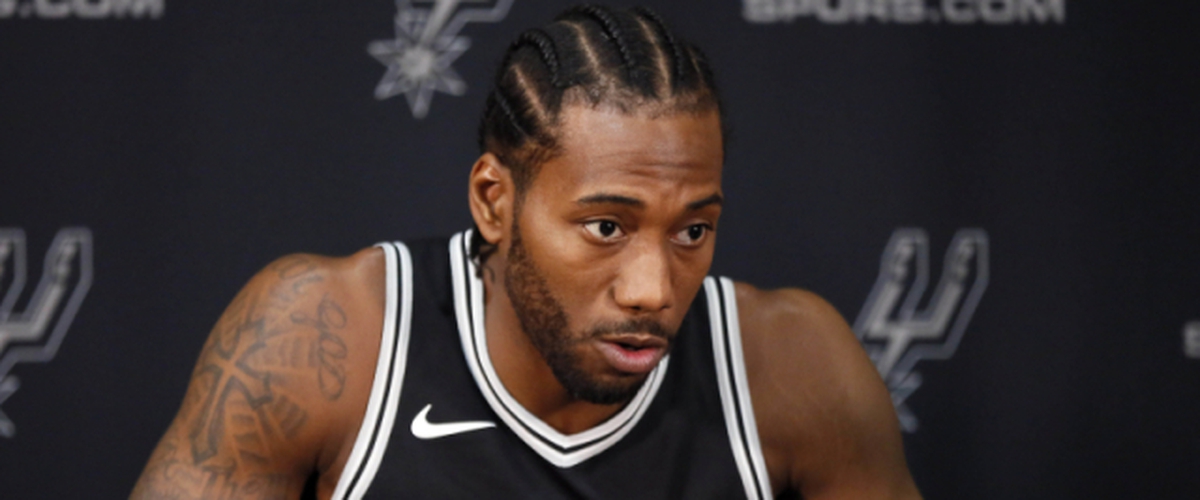 Since the All-star break, all eyes have been on the Kawhi Leonard-Spurs situation. The two sides have been at odds over Leonard's quadriceps injury, which limited him to just nine games this season despite the fact that the Spurs' medical team had cleared him to return back in December.
On July 1st, Kawhi Leonard will be eligible to receive a five-year $219M "supermax" contract extension which will keep him in San Antonio long-term. In order to repair their relationship, the San Antonio Spurs plan on offering him that. From Tom Orsborn of the San Antonio Express-News.
"Still, the Spurs hope to meet with Leonard and his representatives soon in a bid to mend fences and pave the way for Leonard to come to terms on a five-year $219 million supermax contract that he will be eligible to receive starting July 1. If attempts to patch up the relationship fail, the Spurs will be forced to explore trading a player coach Gregg Popovich once labeled "the future face of the franchise."
One of the interested teams will be Miami, who Barry Jackson of the Miami Herald reports will likely keep a close eye on the situation. Jackson added a potential Heat deal would include some or if not all combinations of Goran Dragic, Justise Winslow, Bam Adebayo, and Josh Richardson. The Heat would also add it's 2019 first round pick, which will be available after Phoenix uses the Heat's 2018 pick. Sounds like a lot but how often does a 'transformative' player become available?
Miami may want Kawhi, however, there are other teams that can outbid them. Teams like Boston and Philadelphia, for example. Both of those teams can offer the right combination of young players and very attractive picks to win any deal for Kawhi Leonard. Here's what the two teams could potentially offer:
Boston: 1) Kyrie Irving
2) Jaylen Brown or Jayson Tatum, Terry Rozier, one of their picks in 2019 ( Sacramento's, the Clippers' if it is No. 15 or later, Memphis if it is No. 9 or later). Celtics could also take back Patty Mills contract to make salaries work.
Philadelphia: 1) Markelle Fultz, Dario Saric, Lakers' 2018 first-round pick (No.10 in the lottery). Also take Mills contracts back in deal.
Some of the deals include a star (Irving) and very attractive picks ( Philadelphia's No.10 pick and Boston's 2019 picks.). Miami doesn't have that which is why they'll be on the outside in any potential trade discussion. Their best shot is teams not willing to give up their best assets for Kawhi.
But in the end, all of this speculation could end should Kawhi agree to the Spurs' offer. It's hard seeing anyone turn down $219 million but we seen crazier things happen before. We'll see how this develops over the next few months.