Report: Lebron to meet with HEAT and others in free agency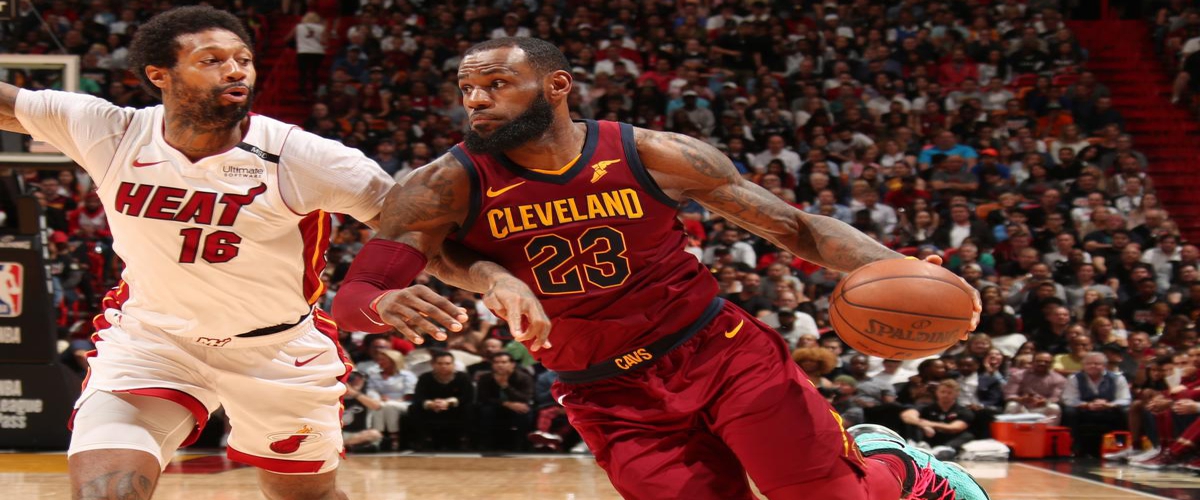 The 2017/18 season concluded last night with the Golden State Warriors repeating as NBA Champions, completing a four game sweep over the Cleveland Cavaliers. Despite Lebron's historic postseason run, the Cavs had no shot of defeating the star-studded Warriors team. And now, the NBA off-season or "The Summer of Lebron" officially begins.
Should James forgo his player option for 2018/19, he'll be an unrestricted free agent once again. And like previous years, his next decision could change the NBA landscape. But where will he go? who knows. The man himself is unsure.
"I have no idea at this point", James said at the podium after Game 4 ended. "The one thing I've always done is considered my family – especially where my boys are at this point in their age. They were a lot younger the last time I made a decision like this four years ago. They were a teenage boy, pre-teen, a little girl that wasn't around.
"Sitting down and considering everything but my family is a huge part of whatever I decide to do in my career and they will continue to be that. I don't have an answer for you right now as far as that…. When I decide what I'm going to do with my future, my family will have a say so. It ultimately will come down to me."
What we do know is that James will have plenty of suitors at his door come July 1st. According to ESPN's Stephen A Smith, the Heat will be among the teams to meet with him. Others include the Warriors, Sixers, Celtics, Lakers, Rockets, and Cavs.
Like the Rockets and Celtics, the Heat don't have the cap space to sign James' outright. If James choses the Heat, which is unlikely at this point, Miami would have to execute a sign and trade with Cleveland or James would have to opt in his contract and get Cleveland to trade him there. Another route the Heat could take is clearing 55-60 million off it's cap space to sign James. That is also unlikely considering how difficult it would be to move the contracts on it's roster.
Unlike most of Lebron's suitors, the Heat currently lacks a star to pair him up with, but is an organization James knows very well (he's played four seasons there and won two championships). However, you have to wonder if Miami could pursue another high-level star to pair him up with.