Report: Wade receives three-year offer from China team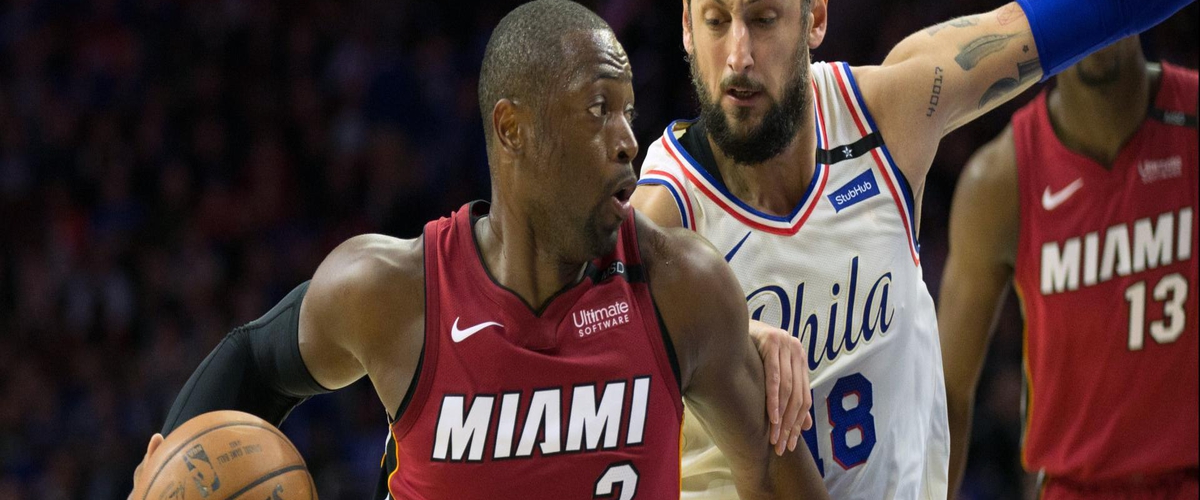 While the Heat await Dwyane Wade's decision, a Chinese team has made an offer to Wade. It's reportedly a three-year $25 million deal.
For some time, there's been reports that a Chinese team could make a "monster offer" for Wade. While the deal doesn't seem very lucrative, it's likely the most Wade will receive, hence the "monster" term. That trumps what the Heat can offer Wade — which would likely be the $5.3 million taxpayer mid-level exception.
After signing a long-term deal with Li-Ning, playing in China could improve his brand. However, at age 36, it's uncertain if Wade would want to play three seasons over there.
Both Wade and Udonis Haslem have offers to return to the Heat, but it's their decision. The Heat still has not filled out it's roster with three open spots left.