Riley refutes report of him cussing out Tom Thibodeau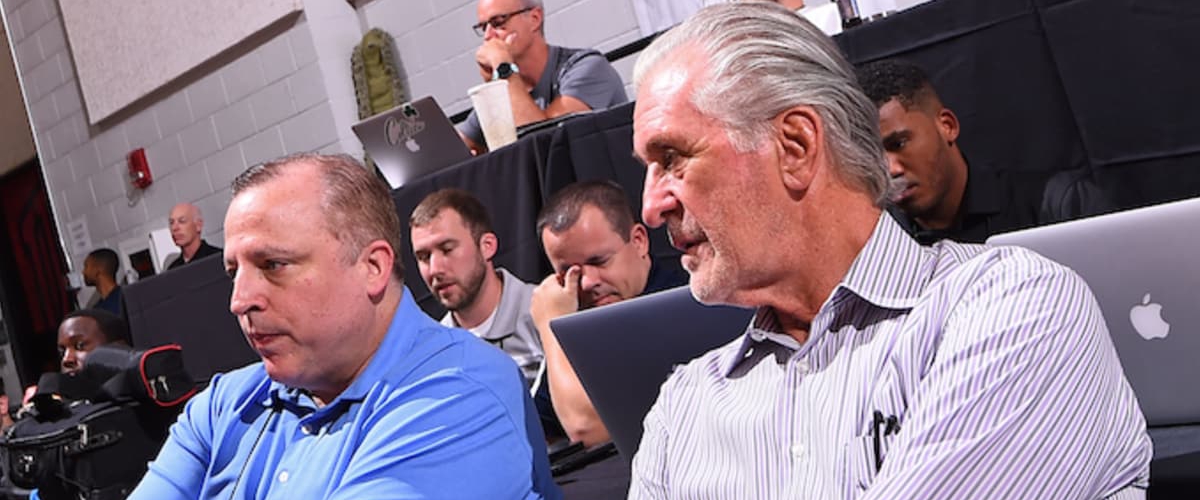 Yesterday, on a podcast, ESPN's Jorge Sedano shared a story of how the Heat's near-trade for Jimmy Butler fell apart, with Pat Riley using the F-Bomb on Tom Thibodeau.
Transcript via Deadspin:
There's been a couple of different incarnations of this deal. The first one, the Heat didn't want to take back . Then, the next incarnation of the deal was 'OK forget it, let's just do it straight up, just for Jimmy on your end.' They finally relented on . They were giving them Josh Richardson, then was going to be the cap filler and then a protected first-round pick.
The medicals were exchanged, which generally in the NBA means this is a done deal. And then, Thibs called back and wanted more picks. And Pat Riley literally — I was told — called him a motherbleeper and hung up the phone
Prior to the Heat's preseason finale against the Atlanta Hawks, Riley released a statement denying the reports of him dropping that word.
Pat Riley statement(via the Miami HEAT): "As to what has been reported in the past 24 hours, I have too much respect for Tom Thibodeau and all that he's accomplished in the league. Our conversations have been nothing but cordial and I have never used that kind of language in negotiations. But I do admit to telling Danny Ainge to . . ."
The Danny Ainge reference was to his STFU quote during the Big three era.
This is the first time Riley and the Heat acknowledged having talks with the Wolves about Butler, which have been stalled since last weekend.