Shaq says he's 'jealous' of Wade's farewell tour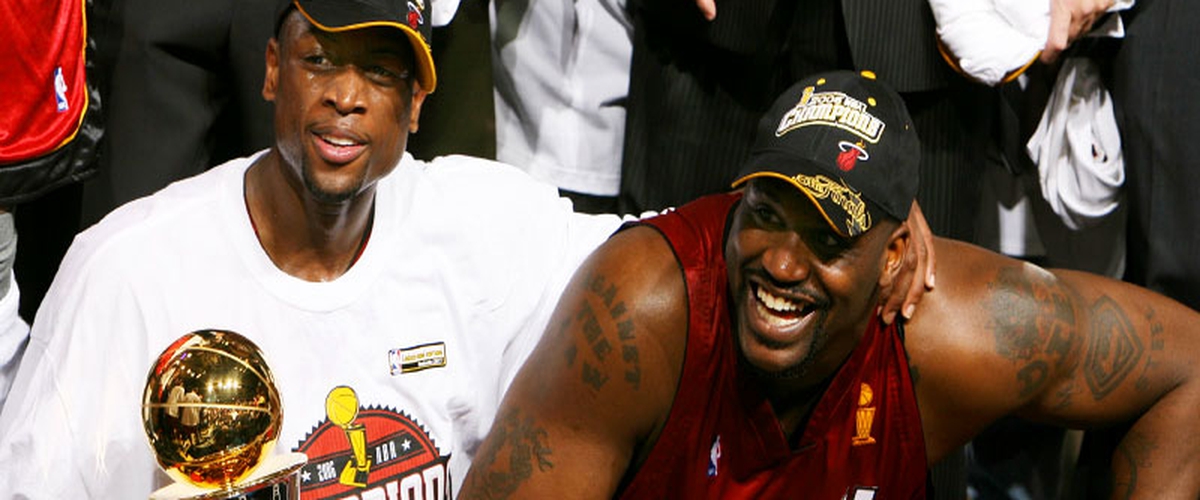 Former Miami Heat star Shaquille O'Neal told the Sun Sentinel's Ira Winderman he's jealous of Wade's farewell tour, which the Heat star will begin next month.
"I'm jealous," O'Neal said. "I'm jealous right now. I wanted the whole farewell tour.
"I remember watching Kareem's and Magic's and Bird's farewell tour. Every great, historic player deserves one. D-Wade is an historic player. And there's a lot barbershop talk of him being the second- or the third-best two-guard in the game. And when you bring his name up, there's nobody even close, as far as three, four, five, six and all that. So he is one of the top two-guards to play the game.
"I'm happy for him that he can have this farewell tour, especially here in Wade County."
Wade announced Sunday, via Youtube video, that this upcoming season will be his last NBA season, or "One Last Dance" as he calls it.
Due to an injury he suffered in the 2011 playoffs against Wade's Heat team, O'Neal announced his retirement after the season, eliminating his shot at a farewell tour.
O'Neal later called Wade one of the greatest shooting guards to ever play the game.
"He's one of the best two-guards to ever play the game," he said. "He came in quietly, worked his way up to become one of the best players ever. His story is similar to Kawhi Leonard.
"He wasn't really talked about coming in. His name was mentioned in the draft, but you had a lot of other guys that were talked about a little bit more than he was and he just quietly made a name for himself. The funny thing is, before I came to Miami, I never knew who he was. I don't think I played against Miami that year, so I'd never seen him, never heard of him, and we were out of the playoffs and they were in the playoffs, and like then, 'Who is this kid?' So when it came time for me to make a move, I know I needed somebody who was as good as Kobe, or close, that I could bring to the next level. So I chose to come [to Miami]. I think it was one of my better business decisions ever."
Both O'Neal and Wade played together from 2004-2008. The two led the Heat to their first NBA title back in 2006.