The HEAT select Zach Collins in latest Chad Ford mock draft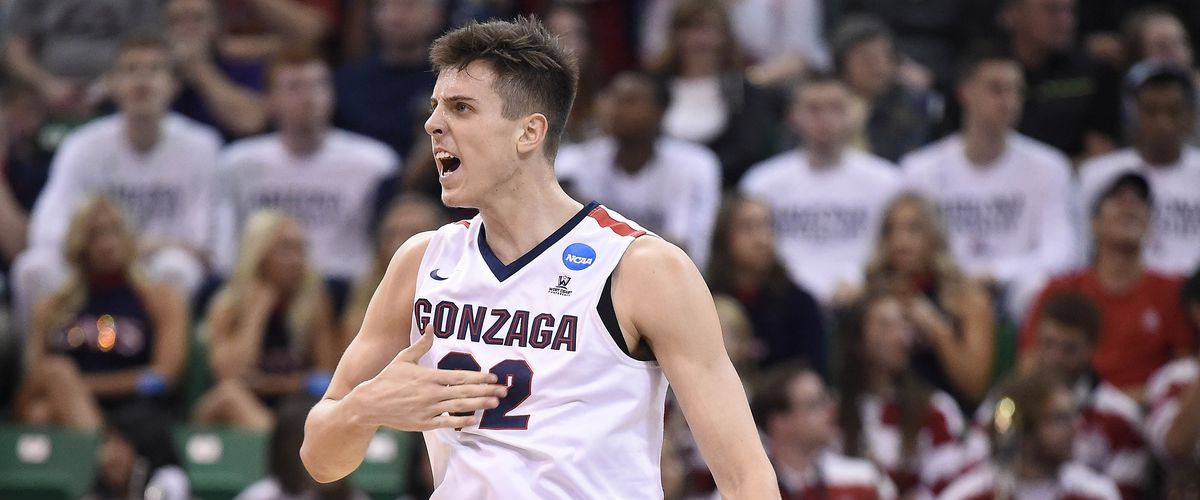 We're getting closer and closer to the 2017 NBA Draft. Meanwhile, NBA draft experts are continuing to post mock drafts based on team needs and what they're hearing from league GMs.
ESPN insider Chad Ford, who released his sixth mock draft on Tuesday, has the Heat taking Gonzaga forward/center Zach Collins with the 14th pick. In his last mock draft, he had the Heat taking Duke forward Harry Giles.
Ford summarizes the pick:
The Heat are eyeing several players to pair in the front court with Hassan Whiteside. Zach Collins, John Collins and Giles are the three strongest contenders at this point.
Collins has the unusual ability to both stretch the floor and protect the rim. He's a good athlete, he's aggressive and his analytics scores are through the roof.
He is in the mix as high as No. 9 to the Mavs. I don't think he slips past here.
Ford believes the three strongest contenders for the Heat's pick are Zach Collins, John Collins, and Harry Giles. All three are players the Heat could pick to fill the void at the power forward position. Out of the three players, Harry Giles is the biggest risk due to his recent knee injuries. Both Collins are considered safer picks.
Although he's played center, Zach Collins could develop into a traditional 4 at the next level with his ability to space the floor. He didn't attempt as many threes – just 21 attempts all season, making 10 – but that's enough to show he has the versatility to play the center or power forward position. Being able to play behind and with Hassan Whiteside would make him a nice frontcourt fit.
There still remains a chance he's picked ahead of the Heat – Ford mentions he could go as high as 9th. However, if he's available at 14th, the Heat will strongly consider him. They already reportedly sent three representatives out to Chicago to see his workout.
During his freshmen season at Arizona, Zach Collins averaged 10.0 points, 5.9 rebounds, and 1.8 blocks per game playing behind senior center Przemik Karnowski. He played a key role for Gonzaga in its run to the national championship game.