Thoughts on Blazers vs HEAT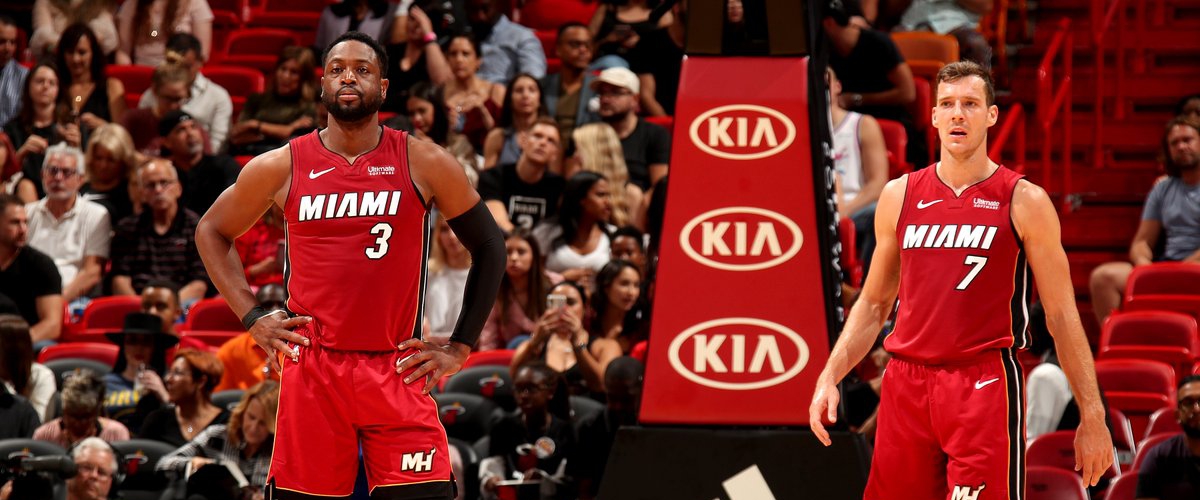 -You knew at some point the Blazers were going to come back and make it a game. However, this time, the Heat responded. After trailing 106-103, the Heat went on a 17-5 run in the final 2:48 minutes that included back-to-back three-pointers by Goran Dragic and Josh Richardson to regain the lead.
-The Heat's leading man tonight was Goran Dragic, who scored a team-high 28 points, including 10 in the fourth quarter and a pair of threes to seal the game.
-Hot start for D.Wade, who had 18 first half points(4 of 5 on threes). He was on fire.
-The Trail Blazers entered with the league's second-best offensive rating (117.6) and the Heat entered with the league's fourth-best defensive rating (105.1). Tonight, the Heat's defense prevailed, limiting a hot Trail Blazers offense to a season-low 111 points on 42 percent shooting.

-The Heat had more players this time around with the return of Wayne Ellington, Justise Winslow, and Derrick Jones Jr. Of the three, Winslow was the only one to receive minutes. Winslow played the backup point guard role and defended CJ McCollum and Damian Lillard on the other end.
-Justise still has problems finishing at the rim.
-The points weren't there for Whiteside, but his impact on the defensive end was felt. Whiteside grabbed 16 boards and recorded 6 blocks tonight. Great sign seeing him stay engaged despite struggling on the offensive end.
-Rodney McGruder continues to show why he's in the rotation with another strong all-around performance.
-Next up, the Sacramento Kings on Monday.