Thoughts on Bucks vs HEAT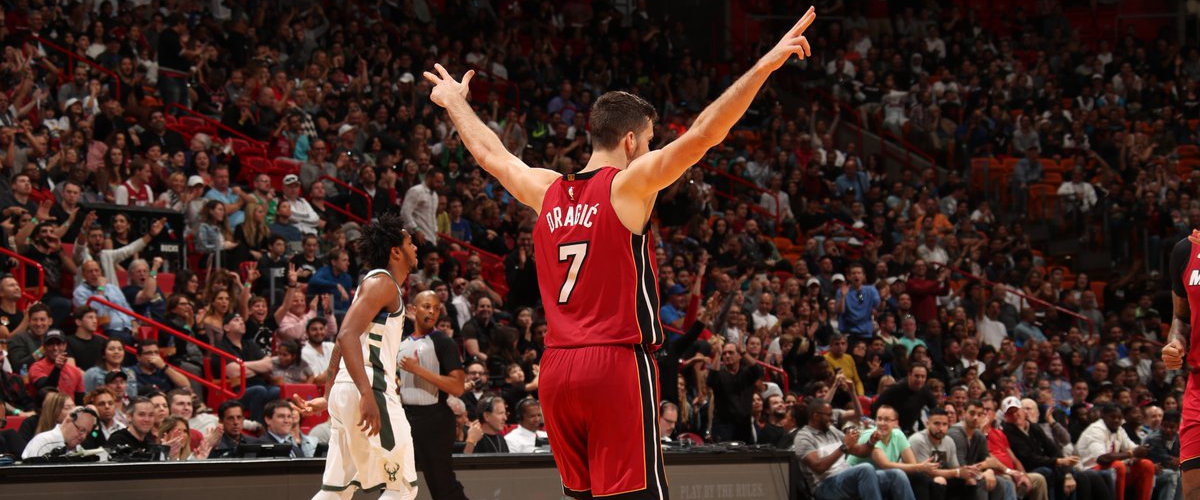 -That's seven straight victories for your Miami Heat. They're now eight games over .500 and one game behind Lebron James and the Cleveland Cavaliers for the third seed in the East.
-Who saw this coming?
-Miami won Sunday's game on the defensive end, where they have been inconsistent. Coming into Sunday's game, they ranked 13th out of all 30 teams in defense. Today's defensive performance looked like one of the best in the league. They limited Milwaukee to 79 points on a season-low 31.6 percent shooting and forced 15 turnovers.
-James Johnson, who did a great job of slowing down Antetokounmpo, made his first start since December 16th. against the Los Angeles Clippers. Even though Olynyk has been starting for the hot heat, it made more sense to start Johnson to match the athletic starting front-court of John Henson and Giannis Antetokounmpo. Johnson finished four points, four rebounds, eight assists, two steals and two blocks.
-After being sidelined for over a month with a knee injury, Justise Winslow made his return to court. It was interesting to see his fit with this current Heat rotation. Before his injury, Winslow spent most of his time at the power forward spot. However with the emergence of Bam Adebayo and Kelly Olynyk, Winslow spent most of his minutes on the perimeter today. This will probably be his role going forward.
-Hassan Whiteside played like the Heat's best player today. The big man finished the game with 15 points, 10 rebounds, and four blocks. He had a big impact in the Heat's third quarter performance with nine points, four rebounds and two steals in the quarter. That's now two straight impressive performances from the Heat big man.
-Now, he needs to be more consistent.
-Goran Dragic continues to play well in the Heat's streak. Once he again, he led the team in scoring with 25 points. This week he led the Heat to a 3-0 record with Dragic averaging 23 points, 5 assists, and 6 rebounds on 50% shooting from the field (46% from 3).
-Will he win player of the week honors?
-New career high assists for Adebayo with six. He also held his own defensively against Antetokounmpo and Khris Middleton.
-Heat will now travel to Chicago for it's Monday game against the Bulls.