Thoughts on HEAT vs Celtics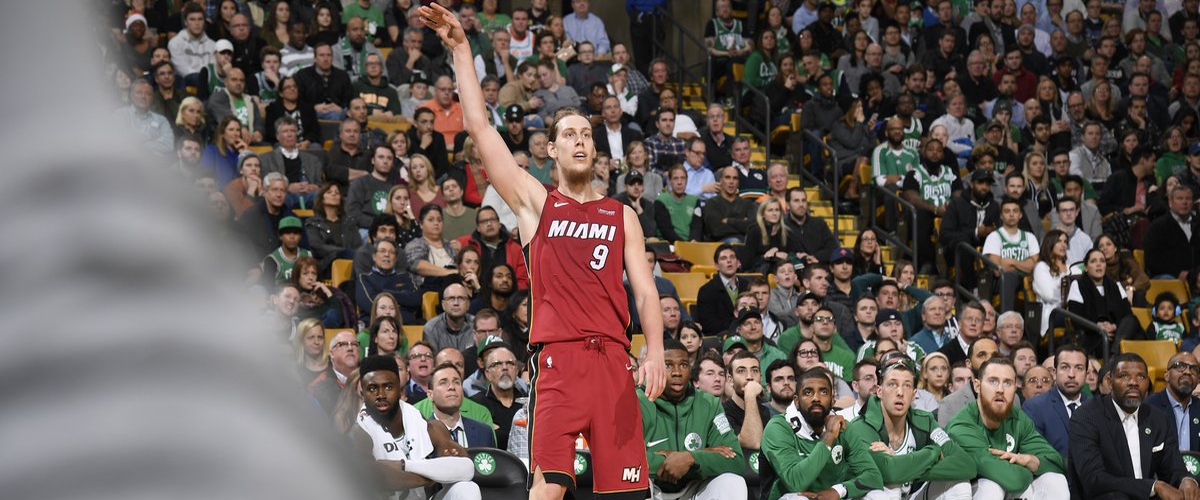 -The Kelly Olynyk Game.
-Olynyk was big time tonight. He scored a career-high 32 points, including 25 in the second half, in a win over the Celtics in his first game back in Boston since joining the Heat.
-One thing i liked about his performance tonight was he never hesitated. Especially shooting from beyond the arc. Tonight, Olynyk converted on 6 of his 8 three-point attempts.
-We need to see more of that.
-He was even honored in the second quarter with the "Heroes Among Us" award for his charitable work in the Boston community. Olynyk received a standing ovation from the Boston crowd for his award.
-This was a huge victory for the shorthanded Heat.
-To combat the Celtics small ball lineup, Miami turned to it's matchup zone in the third period. The move allowed Olynyk and Bam Adebayo to stay on the floor without fouling.
-It also allowed the Heat to come back and take the lead. The team held Boston to 4 of 17 shooting from the field in the period.
-For the second consecutive game, Udonis Haslem played in the first half. He played eight first half minutes recording only a block and a rebound.
-After a rough first half, Josh Richardson came alive in the second half. He finished the game with 19 points, four rebounds and six assists.
-Although he scored only 6 points, Tyler Johnson found other ways to contribute such as grabbing 11 rebounds and 5 assists.
-Now the Heat return home to play the Dallas Mavericks on Friday. It's the beginning of a four-game homestead for the Heat.