Thoughts on HEAT vs Hornets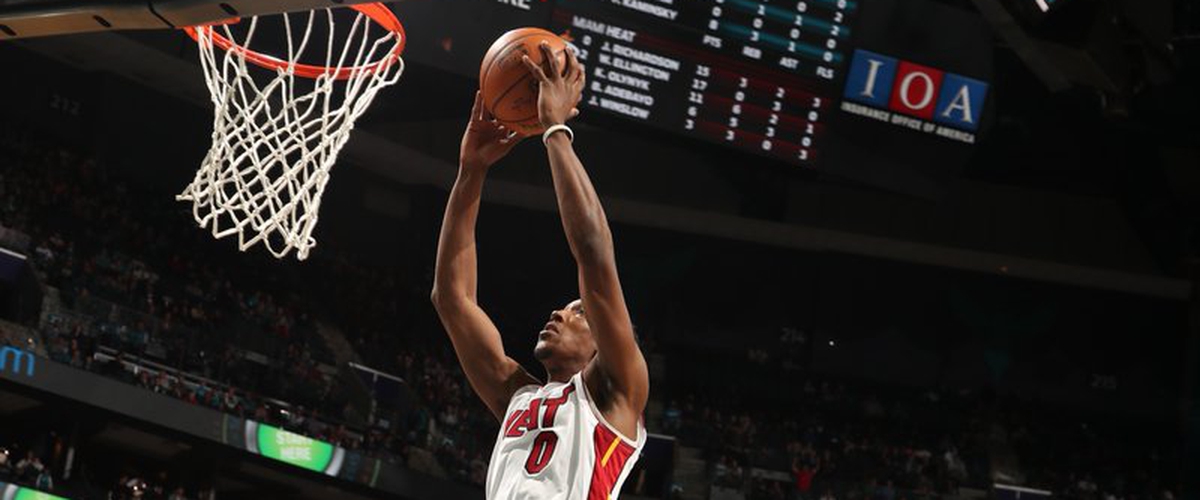 -This team has no quit in them.
-Without Goran Dragic and Tyler Johnson the team somehow found a way to win it. What an incredible finish.
-The Heat trailed 105-100 with less than a minute left in the game. With 34 seconds left, James Johnson started the late comeback with a dunk, and then made a 3-pointer just four seconds later after Josh Richardson stole the inbound pass to tie the game at 105 with 30 seconds remaining.
-After getting a stop on the other end, Kelly Olynyk went to the line making one of two free throws to complete the comeback. Olynyk scored 14 of his 16 points in the fourth quarter.
-This was the James Johnson the Heat were missing. When James Johnson is aggressive and attacking off the dribble, it makes the team so much better. He has a habit of being too passive. Hopefully when Goran returns, he's continue to play like this.
-Speaking of Goran, the guard was sidelined with a bruised knee. He suffered the injury Wednesday in Milwaukee and aggravated it Friday against Brooklyn. It's unclear how serious the injury is.
-Wayne Ellington started in his place tonight. The guard led Miami with 26 points and three assists in 36 minutes of action.
-Whiteside finished with 10 points and 14 rebounds. He sat out the fourth quarter because Spo turned to Olynyk and Bam down the stretch.
-Winslow continues to hit from the beyond the arc. He finished 1-of-1 shooting from 3-point range. He's now 10 of 12 in his last three point attempts, which started back December 9th against Brooklyn.
-Scoring off the dribble remains a work in progress.
-Next up, The Houston Rockets on Monday.