Thoughts on HEAT vs Hornets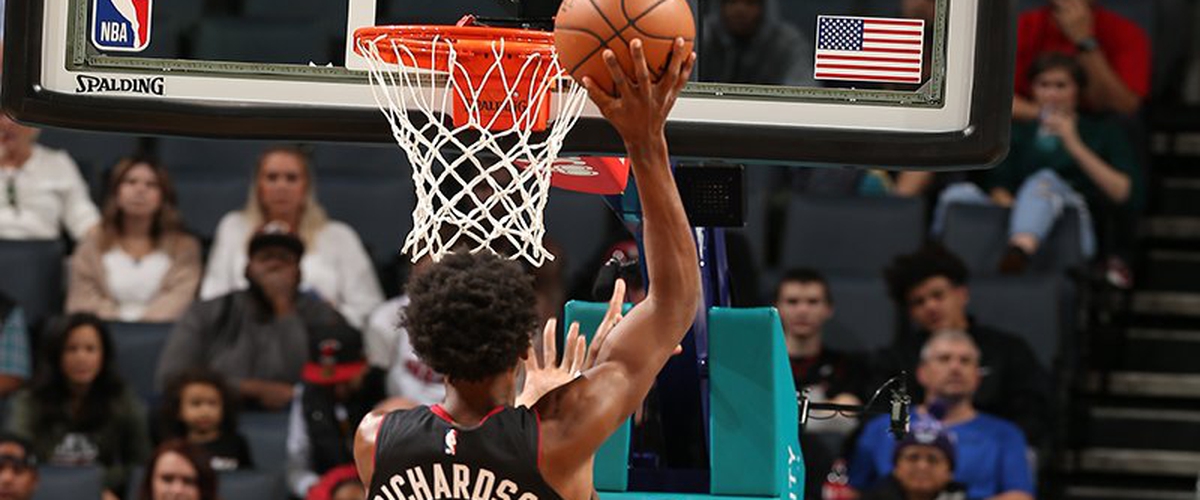 -Two straight losses for the Heat. Twice against Charlotte in the last seven games.
-Defense continues to be a problem. The Hornets kept blowing by Heat defenders on multiple occasions, particularly Tony Parker, who scored 24 points and looked like the 2007 version of himself. The Hornets are scored 21 points on the Heat's 15 turnovers.
-The Kelly Keeper returns.
-The Dwyane Wade threes are a thing now. He shot 4 for 6 from beyond the arc tonight.
-Another good showing for Hassan Whiteside, who finished with 16 points, 12 rebounds, two blocks.
-What didn't help tonight were the offensive struggles of Heat starters McGruder, Richardson, and Dragic. Dragic finished 3 for 11 with 9 points, Josh Richardson scored 15 points while shooting 5 for 13 and Rodney McGruder also closed 5 for 13 on a 13 point night.
-The Heat moved to a 10-man rotation by inserting Derrick Jones Jr. early in the second period, his first action in four games.
-But still, no Wayne Ellington, who's now missed his third consecutive games since he's been available.
-The Heat's next game will be Saturday against the Atlanta Hawks.