Thoughts on HEAT vs Hornets (Preseason)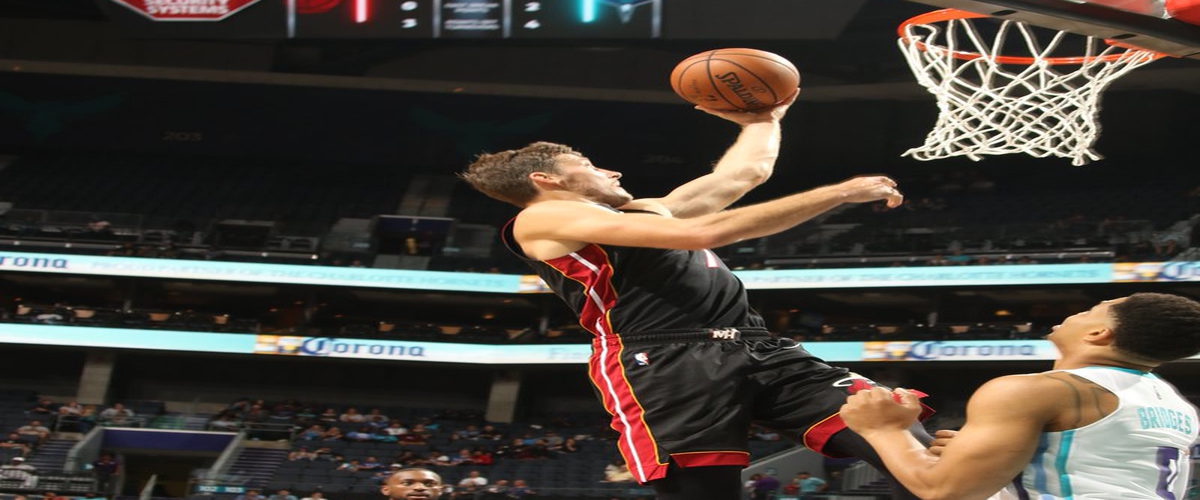 -For the second consecutive game, Richardson, Bam, Ellington, JJ, and Waiters all sat out with injuries.
-After opening last game with a smaller lineup, Spo decided to go big with Kelly Olynyk replacing Derrick Jones Jr as the starting power forward. Spo continues to mull his starting options with Waiters and James Johnson's status for opening night uncertain.
-The Olynyk-Whiteside combination again played well together. Whiteside feeding Olynyk for a layup was one great example of that.
-Olynyk had a strong opening start, with 11 first quarter points on 4-5 shooting.
-Two straight good performances from Hassan Whiteside, who has been playing well on both ends. He finished the night with 14 points and 15 rebounds.
-Winslow again played the backup point guard minutes. He really needs to learn how to use his body more on drives. He makes it so easy for opponents to block him. Just fades on his layup attempts instead of using his frame to draw contact.
-Wasn't a great performance for him.
-Rodney McGruder has been impressive this pre-season, making plays off the dribble.
-Wade is clearly working to get his rhythm back. Outside of his passing, it's been a struggle for him.
-Third Quarter continues to be a problem for the Heat. After leading for much of the first half, the team was outscored 30-19 in the third period. For some reason, the Heat always come out flat.