Thoughts on HEAT vs Magic (Preseason)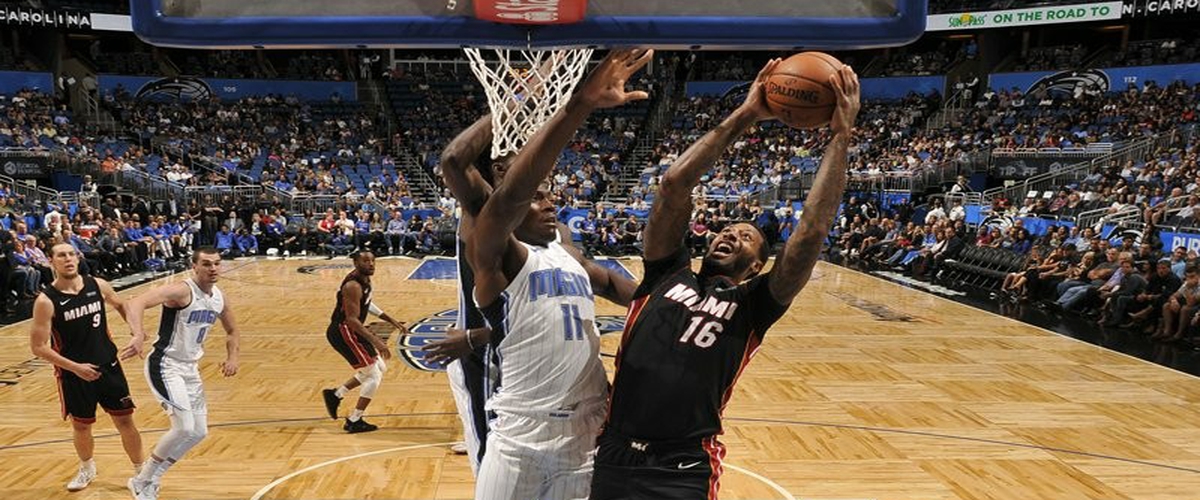 -As always, it's not about the results when it comes to preseason. It's about exploring what works and what doesn't.
-New lineup for the Heat tonight with Richardson and Olynyk taking the place of Goran Dragic, who was out, and James Johnson. As mentioned before, Spo is experimenting with different lineups before the season starts.
-Which means a first look at the Heat's two bigs against a small ball four in Aaron Gordon. Also, starting Josh Richardson at the point guard spot to prepare for nights when/if Dragic sits.
- Don't expect to see that lineup much in the regular season because there will be better small fours than Aaron Gordon, who got the better of the matchup against Olynyk tonight.
-By starting Olynyk, it allowed James Johnson to come off the bench along side Justise Winslow. Winslow also spent minutes at the small forward position for the first time this preseason.
-Rodney McGruder shot pretty well from three tonight. If he's the starter on opening night, he's going to have to knock those open looks down.
-Josh Richardson played like a $42 million man tonight. He was sharp on both ends of the floor. Lead the Heat in scoring with 15 points at the half.
-The Heat went on a 18-1 run in the second quarter with a lineup consisting of Olynyk, James Johnson, Justise Winslow, Wayne Ellington and Josh Richardson. One of many lineups Coach Spo will consider.
-Waiters and Johnson finally got back in their groove tonight.
-The Heat's preseason leading scorer Tyler Johnson only played six minutes tonight.
-Next up, the Charlotte Hornets on Monday