Thoughts on HEAT vs Rockets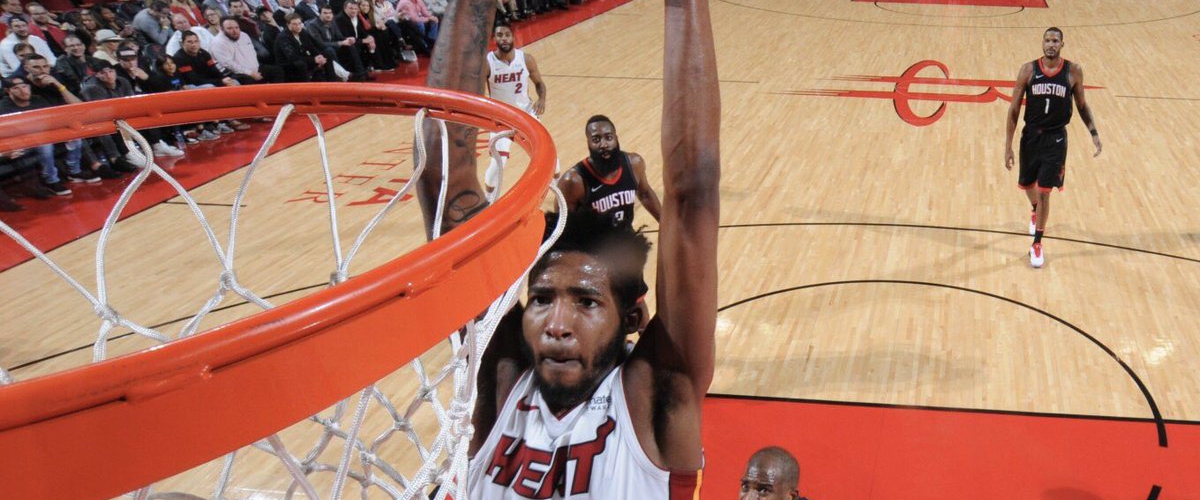 -Great fight from the team tonight. Despite being without two starters, the Heat competed with the second best team in the league. The game was tied late in the fourth before the Rockets, led by both Chris Paul and James Harden, took over late.
-Even though the Heat lost, the Heat have to feel good about how they competed. They held a great offensive team that averages 114 a game to 99 points on 44.4 percent shooting. It's only the fourth time Houston has been held under 100 points.
-Miami went down low to Whiteside early in the game. Whiteside responded with 14 first quarter points. Whiteside, who played in the fourth quarter, cooled down in the second half. He closed with his fourth consecutive double double (22 points and 13 rebounds).
-But he also had seven of the team's 18 turnovers, which hurt the Heat down the stretch. Especially that late rebounding turnover.
-Back in his hometown, Winslow continued to show confidence in his improved three point shooting. He also impressed with his court vision and finishes at the rim.
-The Heat decided it was best to sit out Goran Dragic and Tyler Johnson for Monday's game. It was smart considering the team has two days off before it's next game.
- The Heat returns home from its five-game road trip and will host the worst team in the league in Sacramento (13-33) on Thursday.