Thoughts on HEAT vs Spurs (Preseason)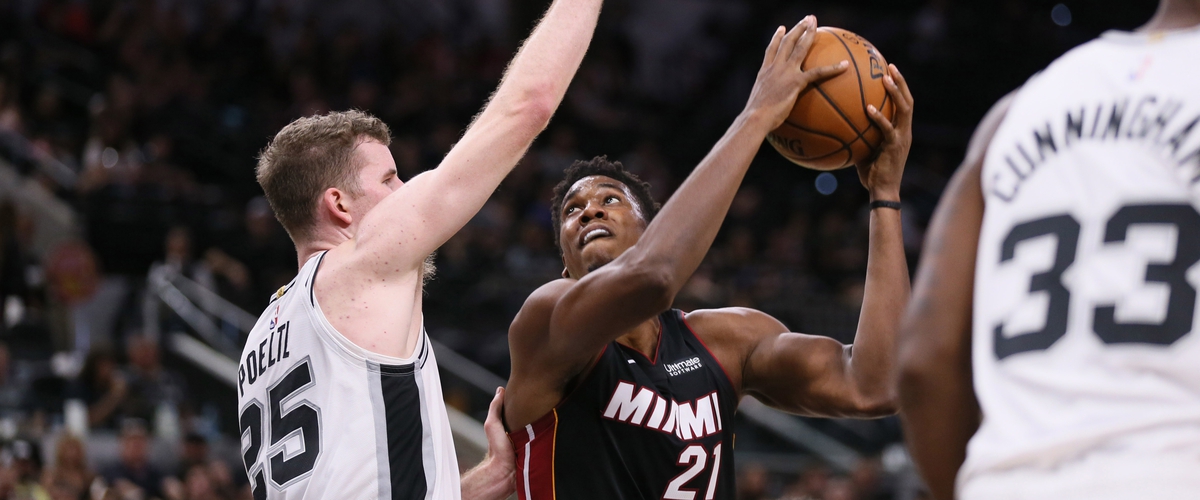 -Miami Heat basketball is officially back. In September, which is odd.
-Josh Richardson, Bam Adebayo, and Wayne Ellington joined Waiters and James Johnson on the sidelines. Waiters remained in Miami with assistant coach Anthony Carter.
-The Heat opened up the game with Derrick Jones Jr., Rodney McGruder, Justise Winslow, Goran Dragic, and Hassan Whiteside.
-Suprisingly, Jones Jr. was at the power forward spot. He matched up against LaMarcus Aldridge, who's obviously a tough cover for anyone. As a result, Jones Jr had foul trouble the whole night.
-The most impressive Heat player tonight was Hassan Whiteside. Whiteside, who led the Heat with 20 points and 13 rebounds, did a great job of being active on both ends of the floor. He was clearly the best player on the floor tonight.
-Whiteside looks much healthier and slimmer compared to last season. Just hope he can bring more of this into the regular season.
-Will we be seeing more of these corner threes from Whiteside this season? Who knows but Whiteside has said the Heat are allowing him to attempt those in practice.
-Goran was aggressive tonight, particularly in the second quarter. Played a bit off the ball in the first period, with Justise often bringing the ball up.
-Justise was also aggressive. He was cleaning the glass and making good reads. He still needs to finish better at the rim.
-Dwyane Wade made good pick and roll reads. At times, it still feels like the Heat defer to him way to much.