Thoughts on HEAT vs Wizards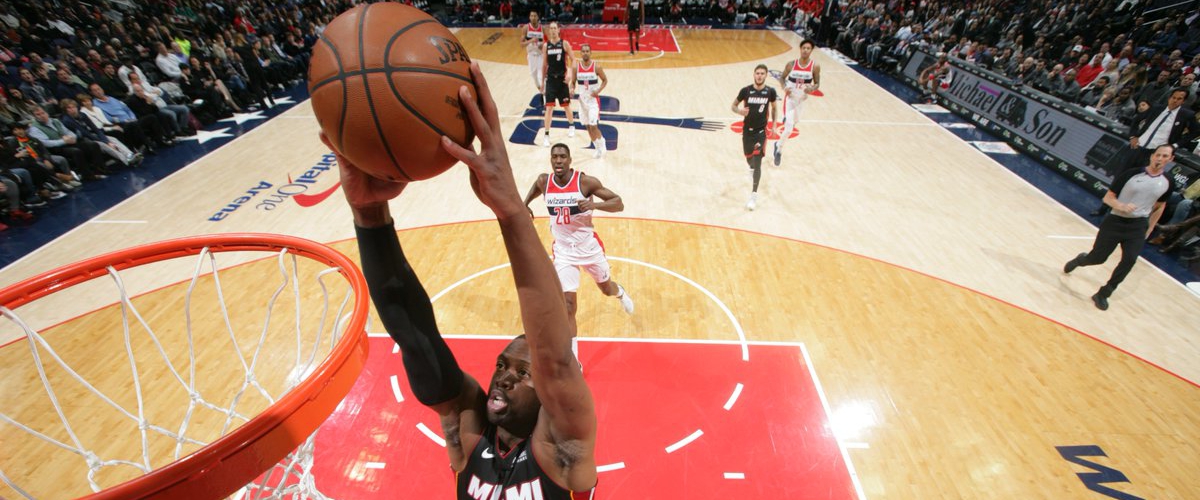 -Outside of the rough start, Heat played about as tough as they could coming off a back to back.
-Heat had their chances late, including a nice setup by Spo to get Wade in the paint with the floor spread. Unfortunately, his shot attempt didn't go in.
-The good news is the loss only keeps the Heat 4.5 games ahead of Detroit. Bad news is that the Heat are now three games behind No. 5 Washington, who now holds a 2-1 season series edge over the Heat with one more matchup coming Saturday.
-Didn't take long for Tyler Johnson to play like his normal self in his second game back. After a 2-of-8 shooting night on Monday, Johnson finished with 21 points, three rebounds and four assists. It was good to see him back in attack mode.
-There's a chance he could find himself back in the starting lineup come Thursday. Tonight's starting lineup (Dragic, Richardson, Babbitt, Johnson, and Whiteside) wasn't great in their minutes together. Since the first unit was lacking energy, Spo had to replace Babbitt with Johnson.
-After a 24 point-14 rebound night against Phoenix, Whiteside followed it up with eights points and six rebounds in only 21 minutes of action. He struggled in the first half with 2 points on 1 of 5 shooting and only had 2 rebounds. He did, however, show some signs of life in the third period with six points and four rebounds.
-Third consecutive games Justise Winslow has scored in double digits. He looking more comfortable out there. He's hitting his three point shots and finishing better.
-Ellington was sidelined again with the left quad injury. After going through a vigorious pregame workout, he could be back as soon as Thursday.
-Next up, the Philadephia Sixers on Thursday.