Thoughts on Heat vs Wizards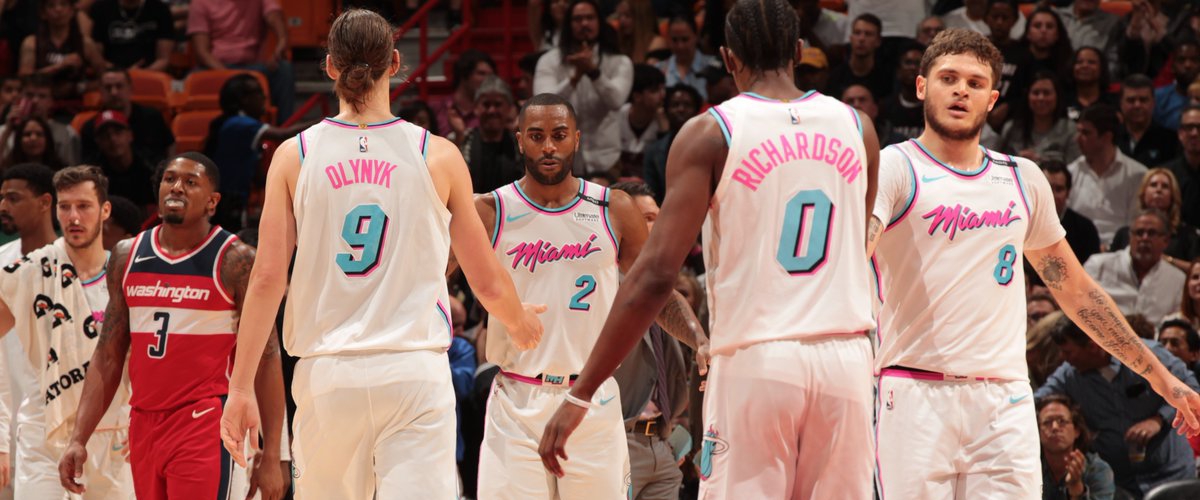 -No late game drama this time around.
-Heat took care of business from start to finish.
-The Heat put together one of it's best all-around performances of the season with a 129-102 victory over the Wizards. The win pulls the Heat within one-half game of the No.6 Sixers and 2.5 games of the No.5 Wizards. Heat also move one-half game over No.8 Bucks for 7th.
-Miami did it without it's starting center Hassan Whiteside, who was sideline with left hip pain. Even without their center, the Heat had a season high 76 points in the paint, their best since 2006.
-The aggressive James Johnson was back tonight. He scored 14 of his 20 points in the paint, which is a great sign. This is the player the Heat needs. Sometimes James has a habit of being too passive.
-How about K.O. with the rejection over Beal? Who saw that coming?
-Rodney McGruder also had his moment with this nice move on Sessions
-D.Wade left Saturday night's win with a "mild" left hamstring injury. Winslow bumped knees late in the game. Spo says Winslow should be ok but Wade will be evaluated tomorrow.
-Wade says he can probably guarantee he won't be in lineup vs Portland. Will get treatment and go day-to-day
-Miami will now hit the road for a three-game trip that begins Monday against the red-hot Portland Trail Blazers.