Thoughts on HEAT vs Wizards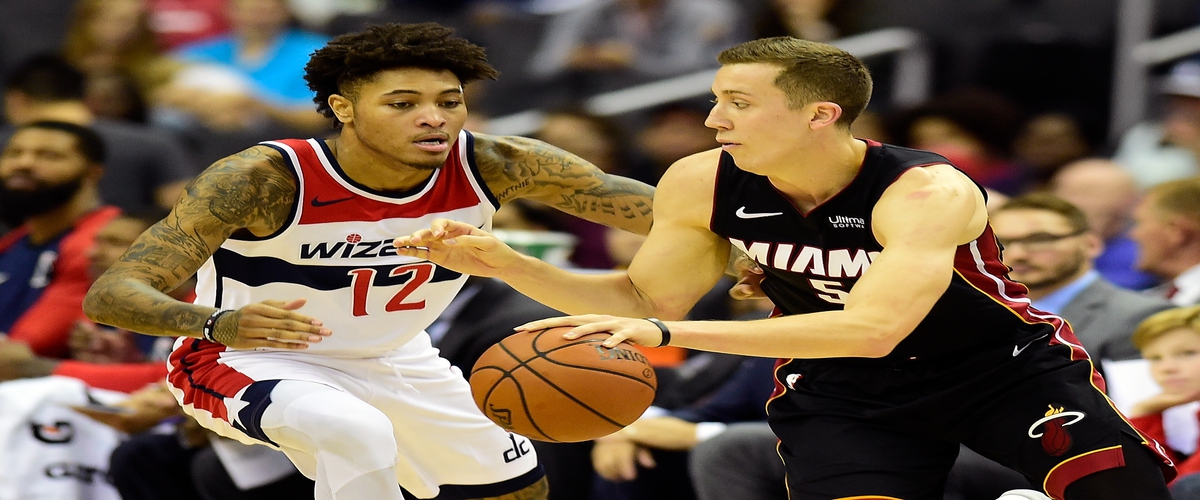 -Eight players were sidelined tonight. Richardson (late scratch), Tyler Johnson, JJ, Marcus Lee, Ellington, Waiters, Bam, and Derrick Jones Jr. Making it much harder to get a read on the Heat's rotation.
-Same starters as the ones against Charlotte with both Olynyk and Whiteside starting.
-Terrible game for Olynyk defensively. He had a hard time tracking Markieff Morris.
-The Heat as a team were terrible in transition defense, with the Wizards getting open opportunities in transition.
-It appears Rodney McGruder will be the starting shooting guard while Waiters is out. He's been one of the most impressive Heat players this preseason. Making plays like these:
-Looks like Dwyane Wade finally getting his rhythm back. Wade scored 10 first quarter points, including making two threes.
-Great seeing Winslow finish strong on his drives tonight.