Thoughts on Hornets vs HEAT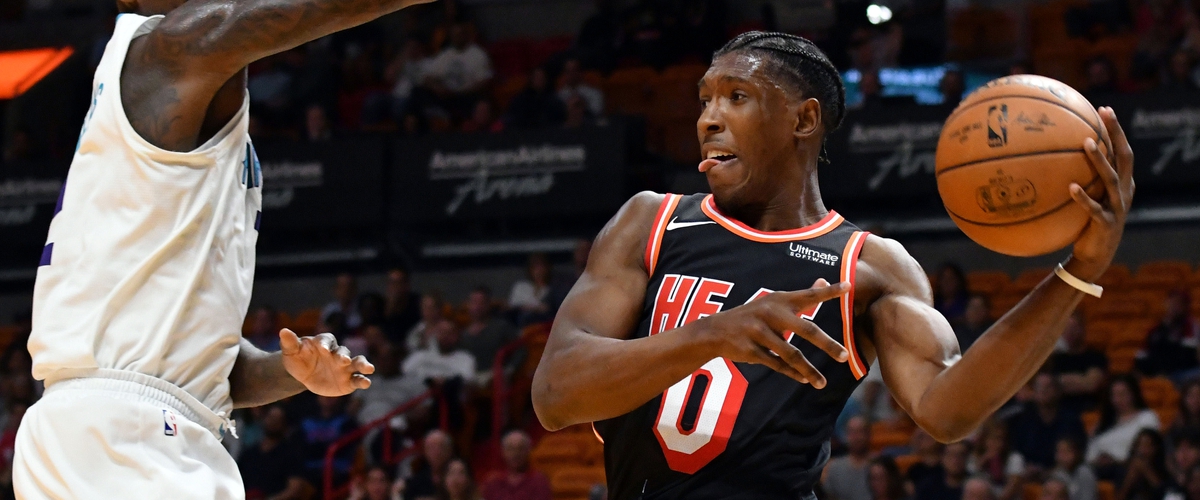 -It was another ugly start with the Hornets going on a 16-1 run in the beginning of the game. During the Hornets run, the Heat missed their first 11 field goal attempts.
-But then, the Heat bounced back with Josh Richardson leading the way.
-Yes, that Josh Richardson. Richardson got his jumper back tonight scoring a career-high 27 points on 11-for-14 shooting. Before this game, you could tell he was getting his rhythm back despite the two losses against New York and Cleveland.
-This Josh Richardson should give the Heat a big boost going forward.
-Waiters also stepped up late with his late 3-pointers.
-The turnover problem was back again tonight. Miami had 21 turnovers tonight, most of them were unforced. Just dumb turnovers.
-Heat will have to do a better job taking of the ball going forward.
-Since winning Eastern Conference Player of the Week, Goran Dragic has been struggling offensively. The past three games, he's been scoring in single-digits.
-Bam Adebayo started in place of the injured Hassan Whiteside again and finished with one point. But, it's what he did outside of the scoring that was important. He held his own against Dwight Howard, who Bam is often compared too. Bam drew three offensive fouls on Howard. Howard finished the night with 10 points and 9 turnovers along with five fouls.
-Dwight Howard and the Hornets also had 20+ plus turnovers. Howard, committed 9 of them. After recording his fifth foul in the third period.
-Thursday afternoon, the Heat announced center Hassan Whiteside would be out at least 1-2 weeks to nurse the bone bruise in his left knee. While the timetable is 1-2 weeks, Whiteside told reporters he plans to return when he's "100 percent."
-Next up, The Golden State Warriors on Sunday starting at 7pmET.