Thoughts on Hornets vs HEAT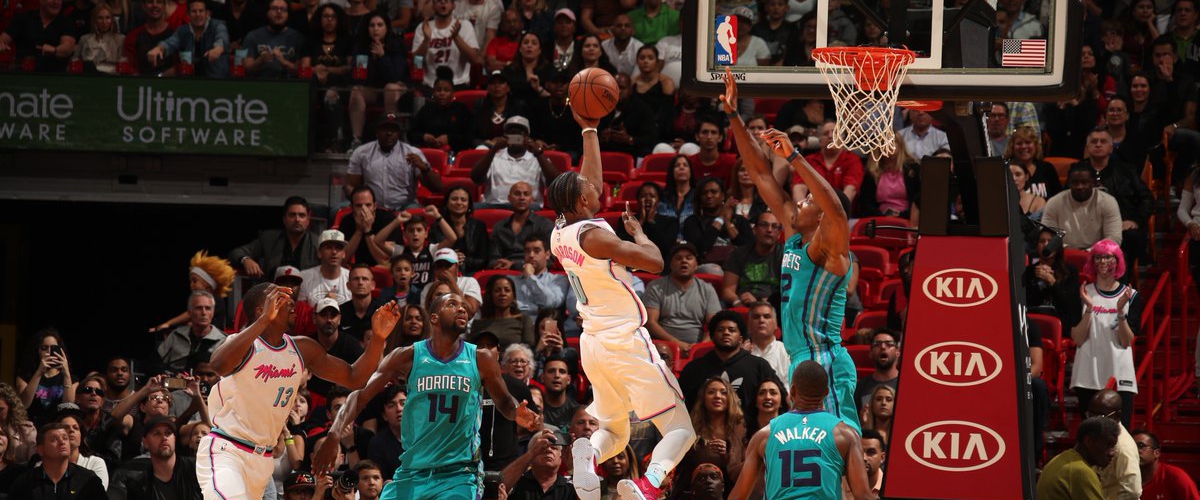 -For a moment, this was looking like the Kings game over again. After leading by six at halftime, the Heat found themselves in a 15-point deficit midway in the third period. The starters were outscored 20-4 in the first seven minutes of the game. As a team they were outscored in the third quarter 30-17.
-But this time Miami overcame their struggles and won the game. After a disastrous third quarter, the Heat outscored the Hornets 24-13 in the fourth period without Goran Dragic and Hassan Whiteside.
-And the credit goes to the team's second unit.
-Wayne Ellington cashed in on the three with 4.6 seconds left to put the game away. That three was his 150th of the season.
-Ellington continues to show why he's an important piece to the team. That said, I expect the Heat, who want to avoid next year's tax, to find a way to re-sign him later this summer.
-Richardson finished the fourth quarter strong while scoring eight of his 19 points in the period.
-He only scored six points, but Winslow's activity on both ends of the floor was vital for the Heat in their comeback win. Winslow did everything from guarding multiple positions to running the Heat's offense as their point guard.
-After missing the past five games with a sprained ankle, Tyler Johnson returned and appeared to injure his ankle late in the first half. Johnson returned and finished the night with eight points on 3-of-7 shooting.
-Haslem was back on the Heat bench following the death of his longtime agent Henry Thomas, who passed away early Saturday morning. Haslem missed Thursday's game against the Kings to visit Thomas in Chicago.
-Next up, the Dallas Mavericks Monday night in Dallas.