Thoughts on Nets vs Heat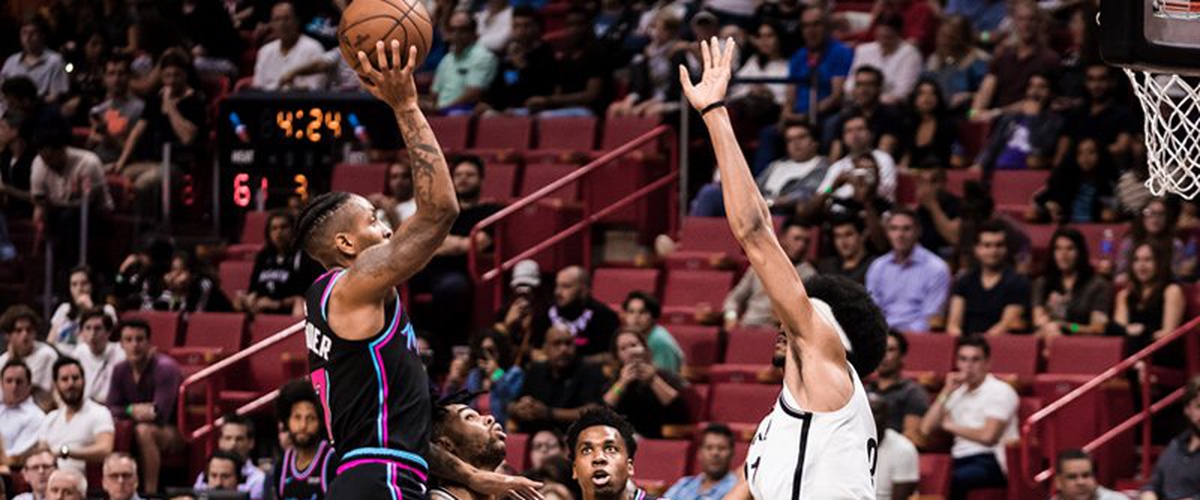 -What a putrid effort from the Heat.

-The Heat now have five straight homes with a home record of 3-7, tying the Chicago Bulls for most home losses this season.

-The pick and roll defense was terrible. They could not stop D'Angelo Russell's penetration.

-Despite scoring 21 points on 21 field goals, the effort was there for Hassan Whiteside. He been missing a lot of easy bunnies and his footwork and balance has looked off at times. However, he still competed.

-Weird that Justise Winslow only played 17 minutes. Especially on a night he was actually playing well.

-It was also weird that Duncan Robinson recieved minutes over Kelly Olynyk, who a DNP-CD on Tuesday. Olynyk has struggled offensively, shooting 32.7 percent on threes. And he's also been a defensive liability.

- You can tell Dwyane Wade was rusty tonight in his first game back after taking a paternity leave. The Heat guard committed three fouls in just two minutes. He finished the night with 5 points on 2 of 8 shooting.

-The Heat's next game will be on Friday against the Chicago Bulls.