Thoughts on Sixers vs Heat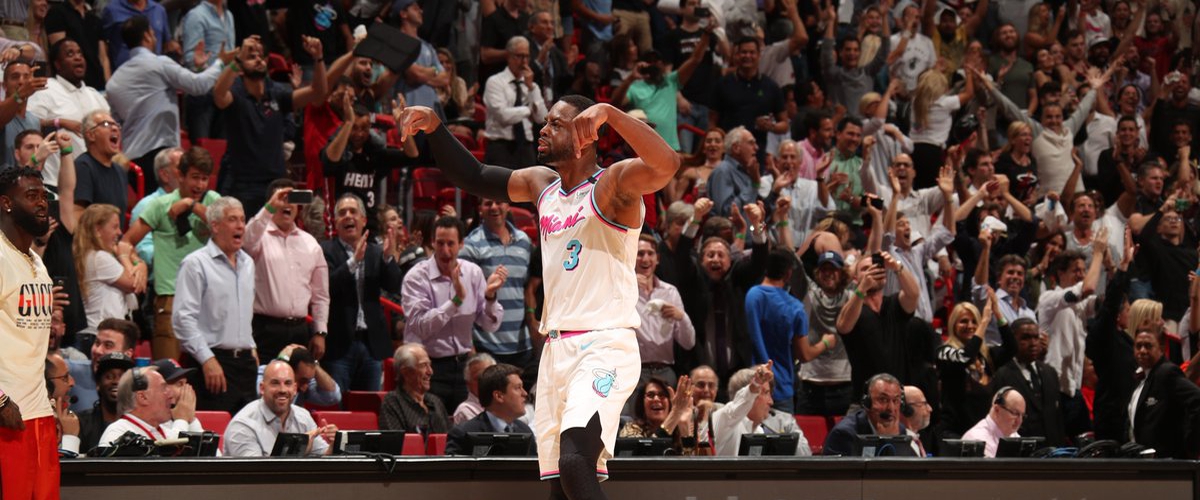 -Welcome back Vintage Wade
-He came through for the Heat tonight in a very important game.
-Wade knocked down a 21-foot jumper with 5.9 seconds left to give the Heat a 102-101 victory over the Philadelphia 76ers. He scored a season-high 27 points, including 15 of the Heat's final 17 points to close the game.
-It would've been 29 points had the ref not missed the obvious goal tending call on Embiid.
-Tonight's win pulls the Heat within one game of the seventh-seeded Sixers. It also increases its lead over the Detroit Pistons to 3½ games. Miami plays Detroit on Saturday.
-Great effort on both ends of the floor from Hassan Whiteside tonight.
-Both Kelly Olynyk and Rodney McGruder returned to action tonight.
-Just when it appeared the Heat were getting healthy with the returns of McGruder and Olynyk, both Tyler Johnson and Wayne Ellington left the game with injuries. Ellington suffered a left quad contusion in the second quarter and did not return. Tyler Johnson left in the third quarter after injuring his ankle.
-Instead of easing him into the rotation, Spo had to depend more on Olynyk, who played a big role in the Heat's 18-2 second quarter run. the Heat big man finished the night with nine points, three rebounds, and three assists in 24 minutes.
-Very quiet night from James Johnson.
-Next up, the Los Angeles Lakers on 7:30pmET