Thoughts on Sixers vs HEAT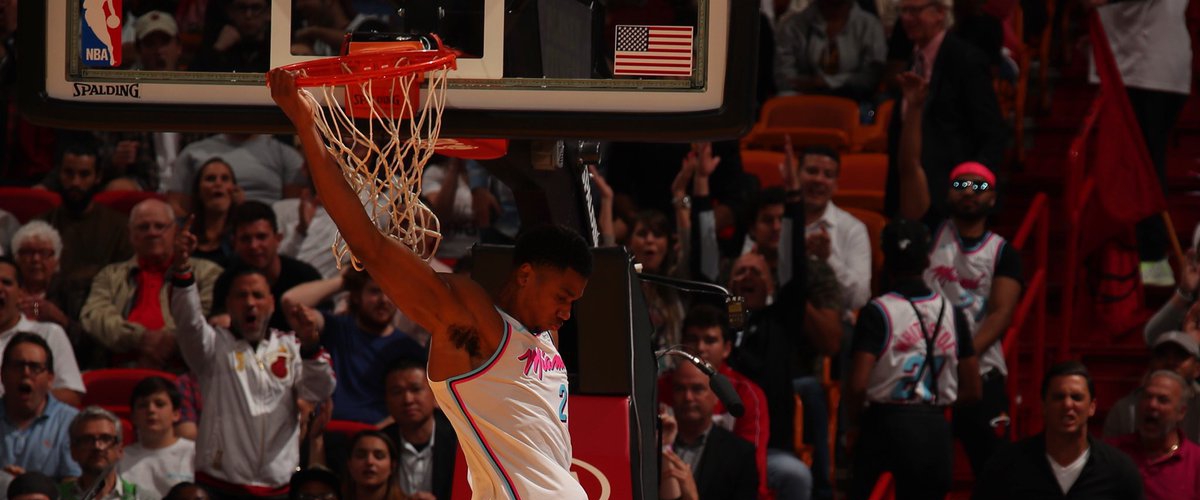 -Last time these two teams faced each other, they needed vintage Wade to close the deal.
-This time, the Heat needed an energized Hassan Whiteside and team defense to win. Despite giving up 24 fast breaks points, the Heat held the Sixers to 39.5 percent shooting and forced them to 18 turnovers.
-Speaking of Hassan, he played like a max player tonight on both ends. He outplayed Joel Embiid in their individual matchup. Whiteside finished with 26 points on 9-of-12 shooting and eight rebounds, while Embiid struggled from the field with 17 points on 5-of-18 shooting.
-Bam also did his part in slowing down Embiid.
-Tonight's win increases their lead over the eighth-place Milwaukee Bucks to one-half game. It also pulls them within one game of the sixth-place Sixers and 2.5 games of No. 5 Indiana and No. 4 Washington.
-After missing four consecutive games with a left quad contusion, Heat guard Wayne Ellington made his return Thursday against the 76ers. He made an impact right away, making three 3-pointers in the fourth quarter to finish with nine points.
-D-Wade still catching lobs at age 36.
-Tyler Johnson made his return to the Heat starting lineup, replacing Luke Babbitt.
-Miami played a 10-man rotation, with Babbitt and McGruder as the odd men out. This doesn't mean they'll be out of the rotation going forward. Spo's rotations are usually dictated by the opponent they face that night.
-Next up, the Washington Wizards on Saturday.