Thoughts on Spurs vs Heat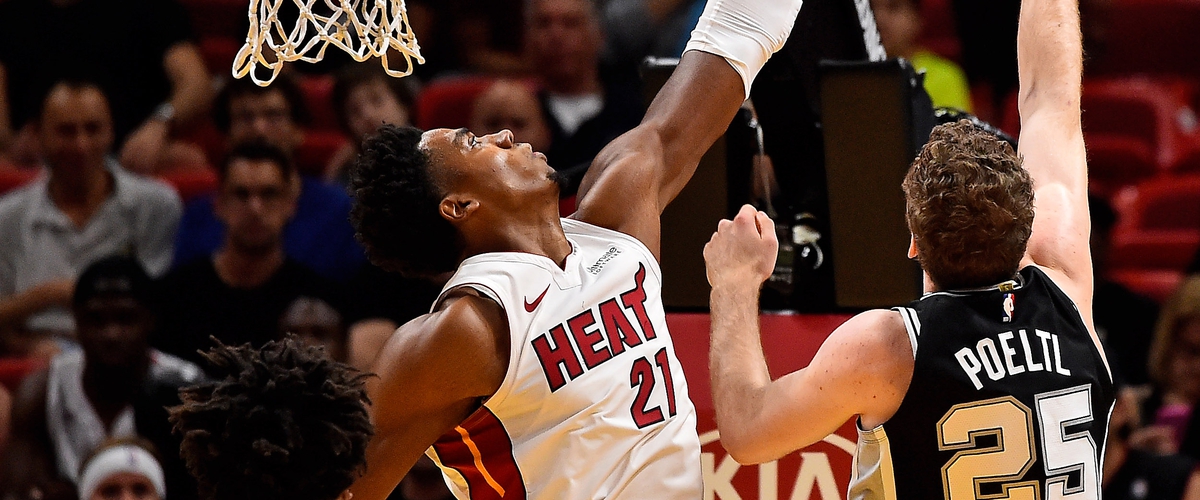 -No matter who dons the Spurs jersey, they always present a tough match-up for the Heat. The last time the Heat beat San Antonio in a regular season game was back in 2014.
-The game ball goes to Hassan Whiteside. He played arguably his best all-around game of the season. Stats aside, the biggest takeaway from the game was his energy. This is the type of activity the Heat want to see him from every game.
-Miami's team defense was stellar again. The Heat held the Spurs to 88 points on 33 percent shooting. Whiteside's interior defense and Rodney McGruder's defense on Derozan played a huge part in it.
-Wayne Ellington made the most of his first start of the season. He did what he always does best: Shooting the ball. The guard converted on six treys.
-While Josh Richardson had a tough shooting night, he continued to stay aggressive. When Spurs were making a late fourth quarter comeback, Richardson's runner gave the Heat cushion.
-Justise Winslow versatility was key. With Dragic out, Winslow handled most of the point guard duties.
-Next up, the Indiana Pacers on Friday.