Thoughts on Thunder vs Heat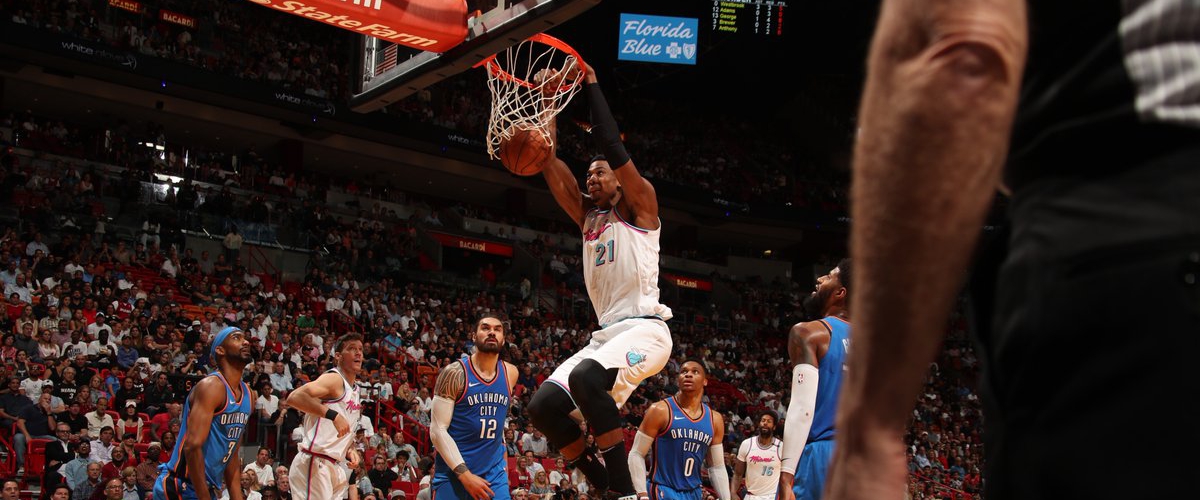 -The start? Great. The Heat opened the game on a 12-0 run and lead by as many as 18 points in the first quarter.
-The finish? Not great. With 27 points from Paul George and the 25th triple-double of the season by Russell Westbrook, the Oklahoma City Thunder outscored the Heat 39-12 in the fourth quarter, locking up a playoff spot in the West.
-Tonight's loss moves the Heat to seventh in east after Bucks finish win over Magic. Milwaukee, currently sixth finishes their regular season Wednesday at Philly, who will also have something to play for (potential clinch of third in the east). If Bucks lose that game, and Heat beat Toronto, the Heat will clinch the sixth seed. If Miami loses, and Washington Wizards win their next two games, the Heat will fall to eight.
-By Wednesday night, we'll know if the Heat are sixth, seventh, or eighth.
-Good effort from Hassan Whiteside, who finished with 16 points, eight rebounds and three blocks. He was engaged early and dominated his match-up against Steven Adams.
-Josh Richardson led the Heat with 18 points tonight. He had it going early with 13 first half points and played stifling defense. His offense cooled down in the second half.
-Not a great night for Dwyane Wade. Wade struggled from the field shooting 1-of-8.
-Next up, the Toronto Raptors on Wednesday.