T.J. Leaf visits HEAT on Thursday; Giles cancels Heat workout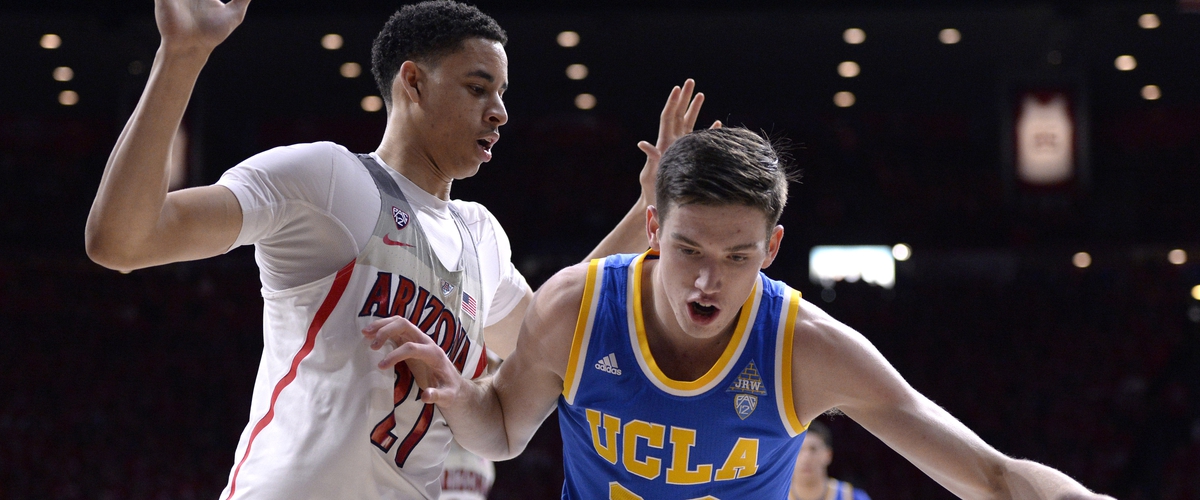 With the NBA Draft just a week away, the Miami Heat are in full workout mode in the draft process. This week, the team brought in first round prospects Donovan Mitchell(Tuesday), Luke Kennard(Wednesday), Terrance Ferguson(Wednesday), and John Collins(Wednesday). All players have been projected to fall into the Heat's range.
Next on the list is UCLA forward T.J. Leaf.
Via Miami Herald's Barry Jackson:
UCLA power forward T.J. Leaf, among a group of players being considered by Miami with the 14th pick in the June 22 NBA Draft, will work out for the Heat on Thursday in Miami, according to league sources.
Leaf, a skilled big man, has been linked to the Heat for months now. He has the ability to space the floor, shooting at 47 percent from 3-point range last season at UCLA. He's also a solid rebounder and is a good passer. That said, his defense remains in question. During his freshmen season, he was often unable to switch in the pick and rolls and would get beat a lot going side to side.
Harry Giles
In his column, Jackson also noted that Duke forward Harry Giles has cancelled his Heat workout with no reason given. Giles, who's had three knee surgeries, is considered to be the riskiest pick in the first round. Coming out of high school, Giles was ranked a top 5 prospect by ESPN and was considered as a top 3 pick in this year's draft.
The 2017 NBA Draft is Thursday, June 22, at 7 p.m. ET. The draft will be held in Brooklyn, N.Y.