Wade explains why the Heat usually peak in March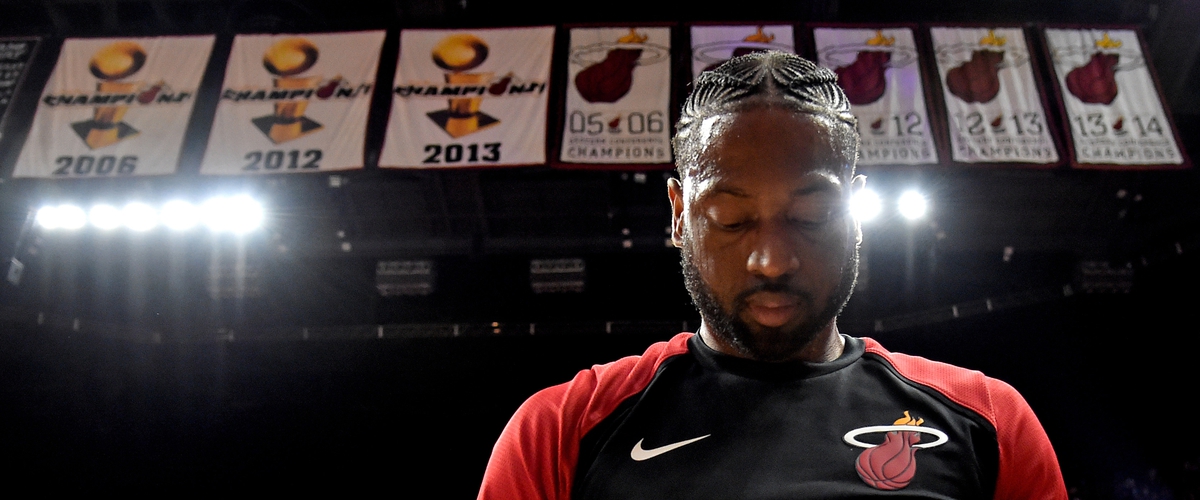 After playing mediocre basketball for most of the season, the Heat have finally turned the corner. While the team and it's fans would prefer early success, the team has always peaked around March. Miami Heat guard Dwyane Wade recently offered a theory for the late-season surge.
"I think no matter what team we've had, I think the one thing that's made us have success as an organization is just the consistency, the constant beating in the mind of this is how we got to do it, this is how we got to do it and never letting up," Wade said, with the Heat continuing its four-game trip Wednesday against the Spurs. "A couple years ago when this team was 11-30, Spo didn't let up. I know him, he didn't let up. He continued to keep working the habits, working the game, making sure each player knew what their importance is and why they're here. Then eventually no matter how stubborn you are, eventually you start getting it. "
Despite the lack of star talent, the Heat have continued to remain in playoff contention due to it's great coaching staff and players buying into the team's culture. While the team could've easily tanked, Miami Heat Erik Spoelstra would never let that happen. Spoelstra continues to coach his team as hard as he would a championship contender. He's one of the biggest, if not the biggest, reasons why the team continues to have late-season success.
And Dwyane Wade has seen it happen time and time again.
"I think sometimes it takes longer for certain teams," said Wade. "But I always feel the is always better toward the end for the most part than in the beginning because it's not an easy system, it's not an easy culture to get used to. It takes awhile to get used to everything."
After Monday's victory over the Oklahoma City Thunder, the eight seeded Miami Heat have pulled within a game of the No. 7 Brooklyn Nets. They will face the red-hot San Antonio Spurs on Wednesday.