Wade says the Heat are the only team he'll play for if he returns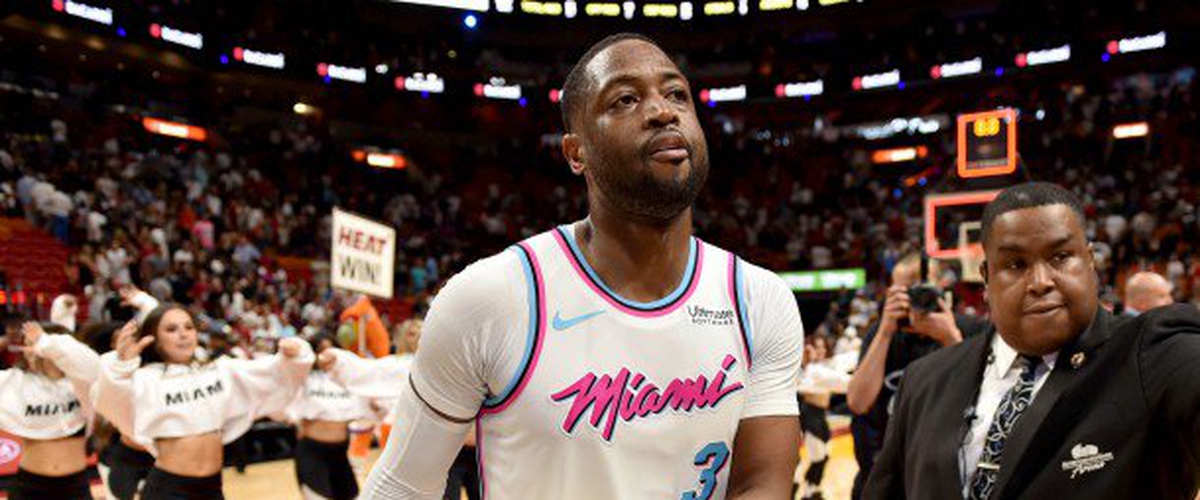 If Wade returns for his 16th season, he'll only play for the Miami Heat. Not the Lakers with Lebron. Not China either.
"Heat only," Wade told reporters at the Jr. NBA Championships in Lake Buena Vista, Florida. "If I'm playing the game of basketball this year, it'll be in a Miami uniform. If I don't, I'll be living in Miami and somewhere else probably."
Wade said there's no clock on his decision, but noted that his and teammate Udonis Haslem's decision won't be taken lightly. Neither player will rush their decision.
"When the time is right for both sides to make a decision on what that is, if it it's right, if it's wrong, whatever the case may be, I think it will be made," Wade said.

The Heat, who have two available spots for the veterans, reiterated they want both back. If both return. Miami will offer the tax payers $5.3 million mid level exception to Wade and the $2.8 million veteran minimum salary to Haslem.
Wade said if he retires he would still be involved with the team.
"No matter what happens, you guys know me, I'm Miami Heat for life," Wade said. "I'll always be there to make sure that organization continues to make strides whether I'm on the court or off the court."