Whiteside takes another shot at Heat, who are ready to trade him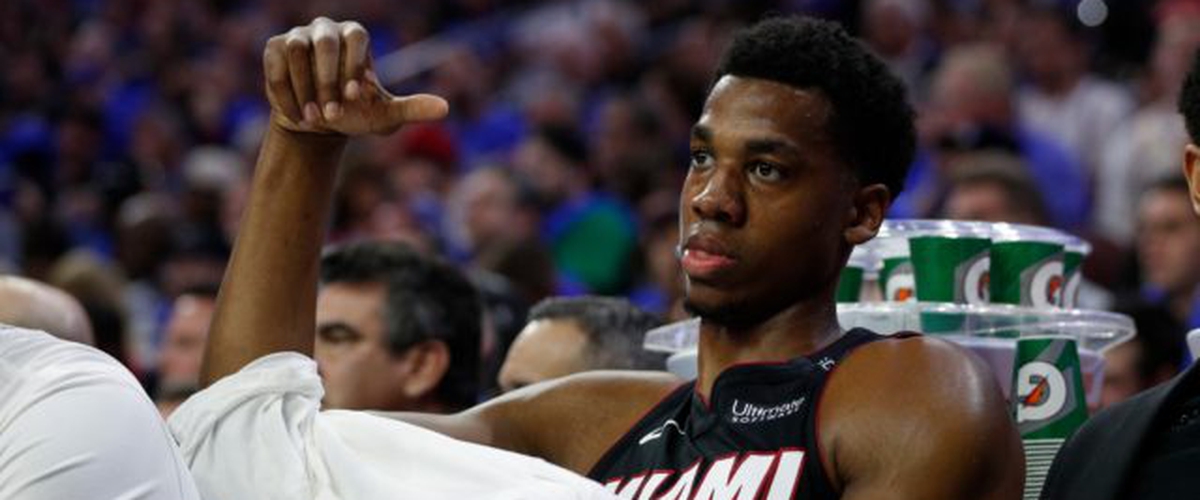 Here we go again.
Whiteside took another shot at the Heat on Wednesday by implying he's not allowed to take perimeter shots with the team. During his workout, Whiteside is seen sinking a three pointer in the video while saying "You don't know I got this jumper. There's a difference between you can't shoot and you're not allowed [to shoot]."
Whiteside, who averaged 14 points and 11.4 rebounds in 58 games this season, criticized the Heat for lack of playing time during his last interview, following the Heat's Game 5 loss against Philadelphia in the first round series. The Heat's starting center averaged 10 minutes in Game 5 and finished the series averaging 15.4 minutes per game. The bulk of the center minutes have come from the likes of Bam Adebayo and Kelly Olynyk.
As Whiteside continues to takes jabs at the Heat, the internal frustration with him in the Heat's organization grows. Sources tell Miami Herald's Barry Jackson the Heat will explore trading him this off-season. Although the team wants to move on, Whiteside's value around the league is very low due to his pricey contract. Whiteside is owed $25.4 million in 2018/19 and has a player option worth $27 million for 2019/20.
Unless they find a taker, he will remain with the team at least for another season. And if that happens, the Heat will have to work it out with the disgruntled center.