Hockey Stop: 2018-19 NHL Award Winners Predictions (Team Awards)
Starting first with the Team Awards, there are really only two trophies that deserves being mentioned. The greatest trophy in all of sports, the glorious Stanley Cup, and the trophy given to the top team in the NHL, the President's Trophy. So here are the top 3 teams for those two trophies:
Stanley Cup top contenders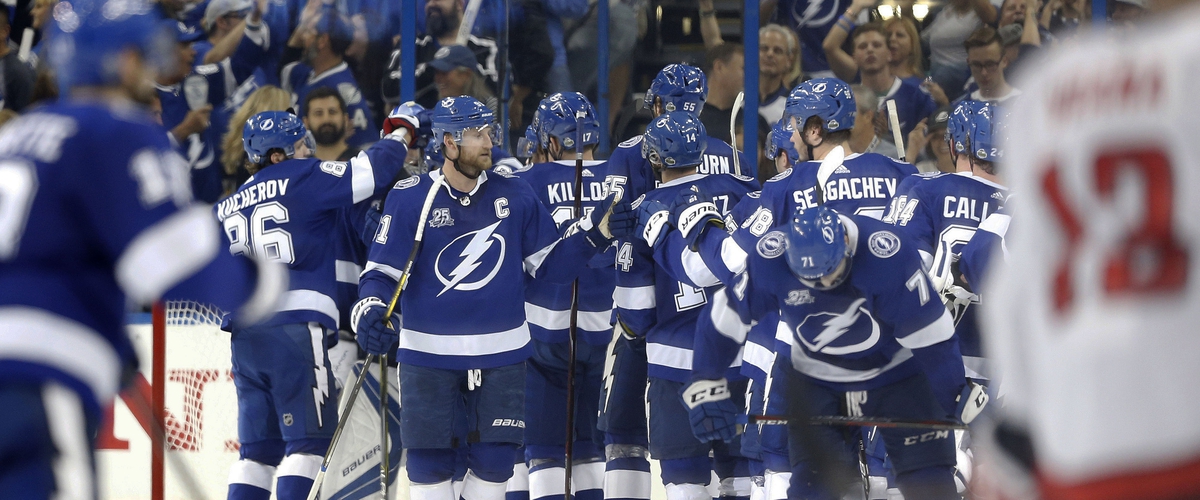 1. Tampa Bay Lightning
It is very hard to evaluate the Lightning and, without any major injuries to top players, not see them as a Stanley Cup contender. Their forwards, from top to bottom, are solid. Stamkos, Kucherov and JT Miller on the first line brings high powered offense, followed by Palat, Point, and Tyler Johnson on the second line, that brings a ferocity and determination that kills teams. Their bottom six consisting of young kids like Yanni Gourde, Anthony Cirelli, and Adam Erne are mixed very well with seasoned veterans like Ryan Callahan, Cedric Paquette, and Alex Killorn. The team is very deep at the forward position, and isn't too top heavy either. It doesn't stop there however, as they have arguably the best D-Core in the NHL. They have Norris trophy winner Victor Hedman leading the way, followed by other top defenseman in Ryan McDonagh, Mikhail Sergachev, and Anton Stralman, and that insane top 4 is followed by veterans and youngsters alike, who can rotate in and out of the bottom D-Pair in Jake Dotchin, Slater Koekkoek, Dan Girardi and Braydon Coburn. They yet again have depth down low and elite guys up top. But again, that's not all. Andrei Vasilevskiy was a Vezina Finalist, and had an insane performance all season long. He silenced the doubters and really broke out onto the scene, and put his name in the top 10 goalies in the league, and arguably top 5. They have everything going for them right now, and it's difficult not seeing them at least having another deep Postseason run. Only one concern, and that's consistency.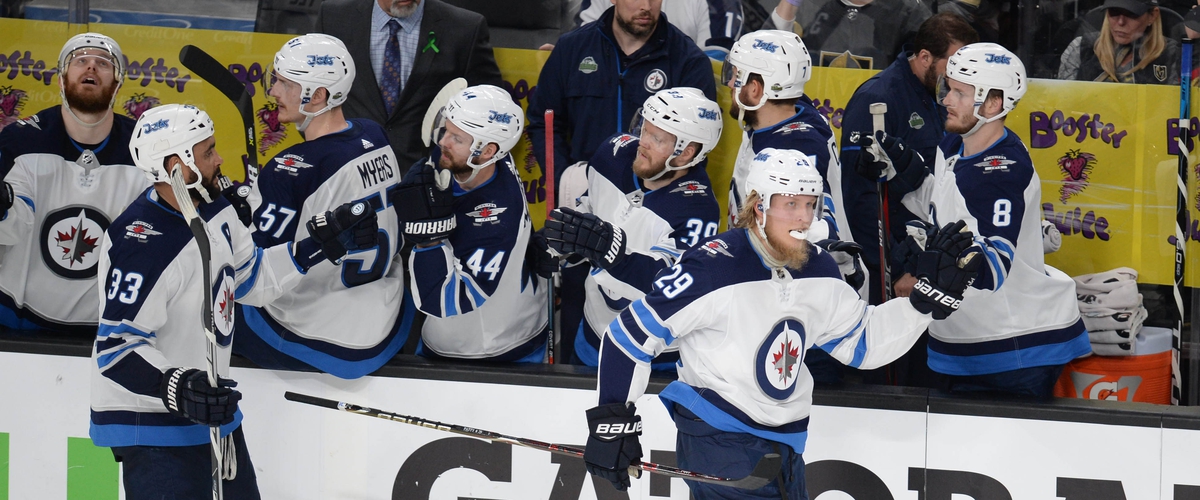 2. Winnipeg Jets
The Jets have an excellent Top 6 forward core. Ehlers, Scheifele, and Laine can be the most dynamic trio in the NHL, with all three guys among the best in the league. Kyle Connor, Bryan Little and Blake Wheeler have a perfect mix of veterans with a young kid, with Connor bringing the speed and high end skill, while Wheeler and Little bring physicality and insane technicality when it comes to embarrassing goalies and defensemen alike. Wheeler finished among the best in points last season and Connor was one of the best rookies last season. Little brings experience to the table and manipulates the opposing team to open up Wheeler and Connor. However, their bottom six isn't exactly the best. It consists of Marko Dano and Brandon Tanev, who aren't exactly established quite yet. But they do have Jack Roslovic, one of their bright young prospects, and Mathieu Perreault, a solid veteran on their third line, that can help raise that Bottom 6 to that next step. Topping it all off and putting the whole puzzle together, Connor Hellebuyck, their man between the pipes. Last season, he was a Vezina finalist and was more consistent than Vasilevskiy. Before the year, Winnipeg had Steve Mason as their starter, and was questioned whether or not they'd make the playoffs because of weak goaltending. The emergence of Connor Hellebuyck solidifies them not only as a playoff team, but as a Stanley Cup contender. These guys are good, scary good.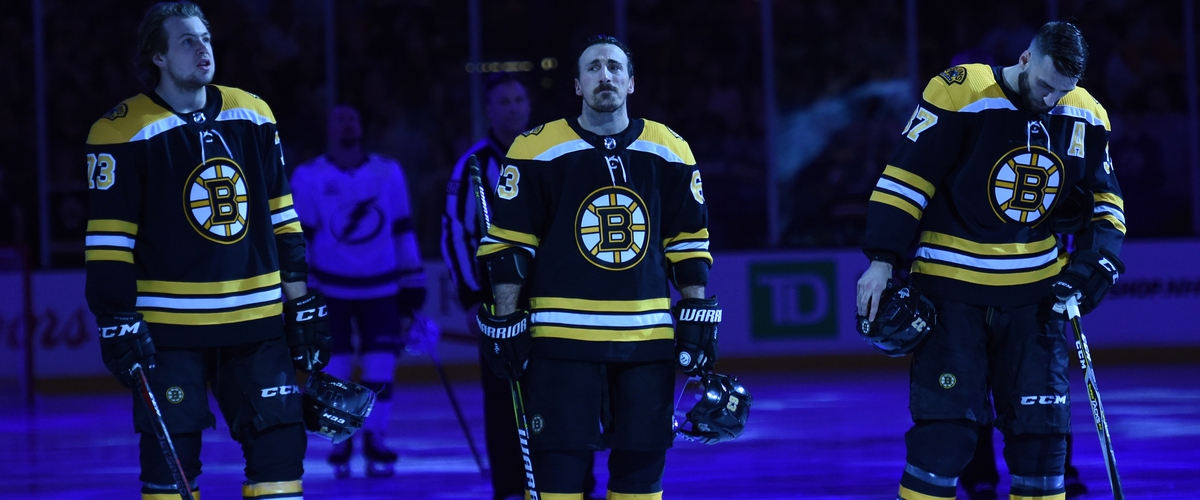 3. Boston Bruins
The Bruins may not be on everybody's mind when it comes to Stanley Cup favorites. Most people think Toronto or Washington should be higher than the Bruins. But Boston is a serious contender. Marchand and Bergeron are a great duo up on that top line, and most people don't know that rookie Anders Bjork played with them on that first line before he got injured. Bjork had 12 points in 30 games, with most coming when paired with Marchy and Bergy. If he stays healthy, the Bruins will have a stacked top 6. DeBrusk was very good, with 43 points over 70 games last season, playing with Krejci who, if healthy, is a very talented veteran center. On the Wing will most likely be Pastrnak, who everyone knows is a very talented, young winger. They added a few depth pieces, and even though they lost guys like Riley and Rick Nash, Tim Schaller and others, they still look good. Joakim Nordstrom and Chris Wagner can fill the empty spots within the bottom 6, as well as Sean Kuraly. Jakob Forsbacka-Karlsson is on his way up, and could be a very interesting depth piece next season. On top of that, the Bruins have a good mixture of veteran and young defenders. Chara, McQuaid and Kevan Miller bring the experience and physicality, which creates space for the Bruins puck-moving defenseman in Charlie McAvoy and Matt Grzelcyk. John Moore and Torey Krug are also talented defenders, and they too slot right into the lineup. Not to mention, Jakub Zboril is on his way up and could be decent depth. Tuukka Rask only plays well when he wants to, and that's usually when there's a backup challenging him for the starting role. The addition of Halak might just be what Rask needs, as Halak has experience as a starter, and could surprise people. None of these things are guaranteed, but the Bruins look very good moving forward.
President's Trophy top contenders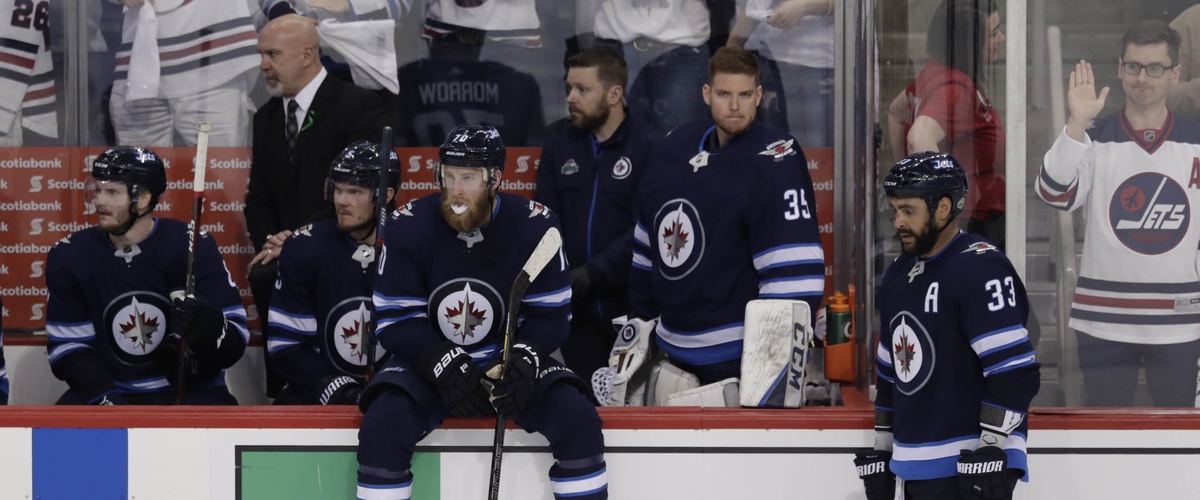 1. Winnipeg Jets
The Jets have a boatload of talent, as I explained earlier. They are a complete team and will challenge for the Cup. They are also a part of a fairly weak division, consisting of teams with question marks like Edmonton, Arizona, Los Angeles and Vancouver. San Jose has dealt with injuries and doesn't look too scary. Vegas could be great again, but they also lost valuable pieces of their team and haven't replaced them (yet), which could cost them. Calgary looks great on paper, but it seems like they always have been, and just can't find a pattern to make the playoffs. Because of their weak division, they'll have a slightly easier schedule than some of the other top teams, which makes them the top candidates for the President's Trophy.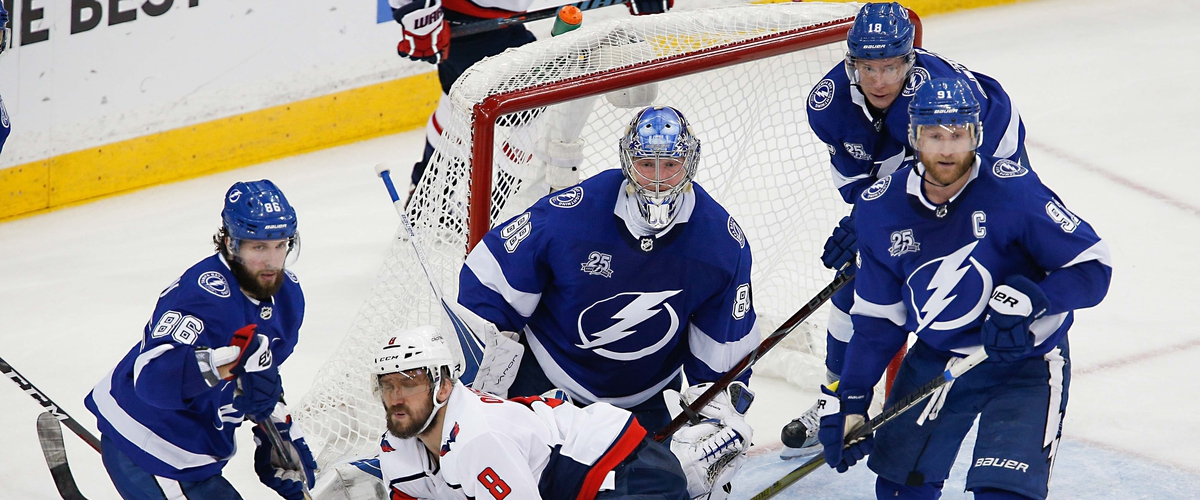 2. Tampa Bay Lightning
The Lightning are, in my opinion, the better team than Winnipeg. But they have a much more difficult division. The Bruins and Leafs both challenge the Lightning for the top spot in the division. The Panthers are overlooked and have a ton of skill and could challenge the Lightning in each game they play against each other. Buffalo may just be a surprise this season, and could very well challenge for a divisional spot. The Red Wings made all the right picks at the draft, and Zadina is hungry and may just spark something within the team. With all that being said, the Bolts schedule should absolutely be difficult all season long. But they have so much talent, it's impossible to not include them.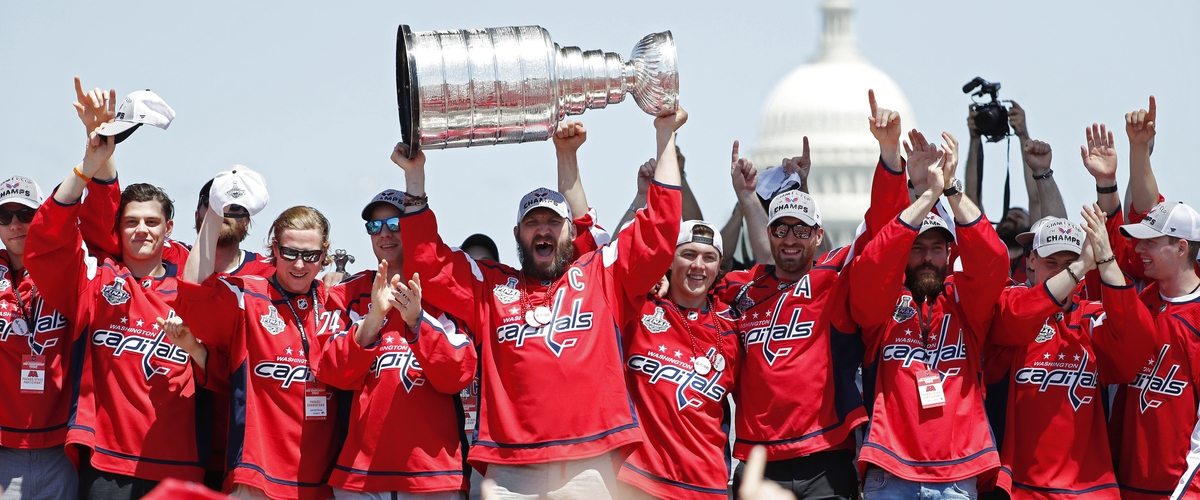 3. Washington Capitals
The Capitals are defending Stanley Cup champs, finally. They should come out flying, with a new found energy within the locker room. They want the Cup back, especially Ovechkin, and they are going to pour everything they have into this season. Also, it seems as though every year they challenge for the President's Trophy. They have great players up and down their lineup. Their schedule is difficult, but not as difficult as what the Lightning are going to have to face. Based on all that, the Caps could very well find themselves on top of the NHL at the conclusion of the regular season, holding the President's Trophy yet again.