Hockey Stop: 2018-19 NHL Award Winners Predictions (Conn Smythe, Ted Lindsay)
Conn Smythe Trophy-Playoff MVP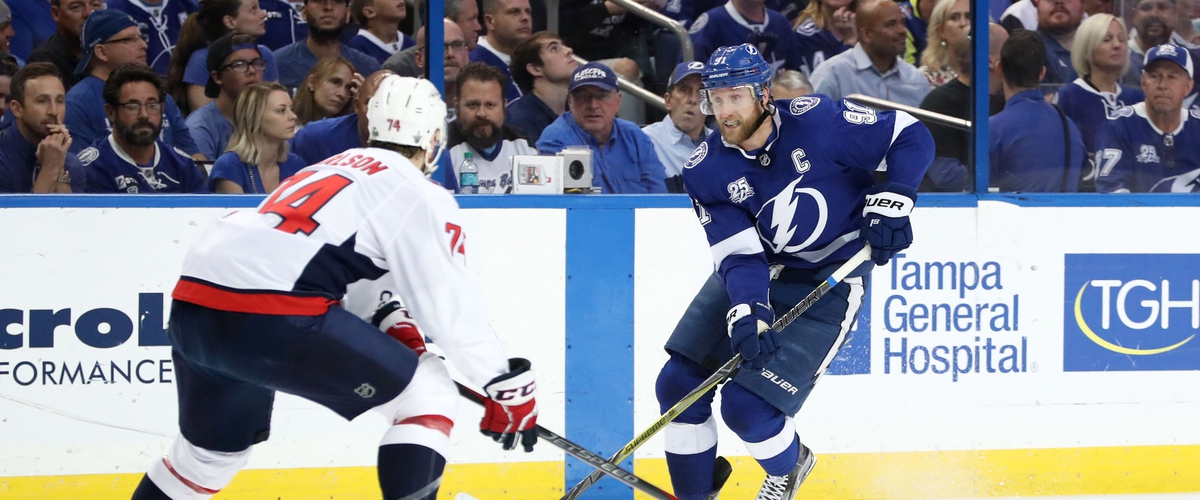 1. Steven Stamkos
It's very difficult to predict the Playoffs MVP before the regular season even starts. But based on player role, their playoff numbers in recent years as well as what is expected of their team as a whole, it crops down the finalists to a handful of players. The Lightning are expected to make the postseason, and go far in them. Stamkos should, and most likely will, play a large role in that. That being said, I believe he might be the favorite for the Conn Smythe. Let's look at the numbers first. Last postseason run, Stamkos had 16 points in 17 games played, including 7 goals. He has a career postseason total of 51 points in in 66 games, including 22 goals. He is a major piece of the Lightning squad, and if he remains healthy, might just make a Conn Smythe trophy happen. The reason he is over Kucherov is this: He is a veteran with more experience, as well as the C on his sweater. That C gives him a bigger overall role, and would be taken into consideration. Also, Kuch had 17 points in 17 games last playoffs, as well as 59 points in 62 postseason games, including 29 goals. Their stats are very close, but the leadership and the Captaincy edges Stamkos over Kuch.
2. Patrik Laine
For the finalists, I really want to just have one representative from my top 3 Stanley Cup contenders (Tampa, Winnipeg, Boston) and representing Winnipeg is the Finnish Superman, Patrik Laine. Although he put up just 12 points through 17 games (8 points less than Scheifele in the same number of games), Laine gained a heck of a lot of experience. Paul Stastny, although no longer a part of the team, really helped mentor Laine throughout last seasons playoff push. Laine, I believe, will have his best season yet, and really step to the plate in the playoffs for the Jets. If Winnipeg does win the cup, I believe Laine will lead the way in MVP talks. This kid is really good, so look out.
3. Patrice Bergeron
Bergeron, one of the better 2-way Centers in the league, has already won the cup in his past (2011), and is in his prime years right now. Along with the fact that linemate Brad Marchand is producing the best numbers of his career, and Pastrnak turning into that elite winger beside him, the ice opens up for Bergeron. The Bruins centerman is one of the most clutch players as well, making him my favorite Bruins player to win Playoff MVP. To put that in perspective, Bergeron had 16 points, including 6 goals, through just 11 games. In his career, Bergeron has 86 points, with 31 being goals, through 112 career playoff games. He has a ton of experience and has been very good too. The only problem is the path to the cup for Boston is very cloudy. They have to go through the John Tavares, Auston Matthews led Leafs, as well as most likely the Tampa Bay Lightning, in no particular order. Then there's the hungry Caps and the dangerous Pittsburgh Penguins. It will be no easy task, but there's a real good team in Boston, and Bergeron will be leading the way.
Ted Lindsay Memorial Trophy-Most outstanding player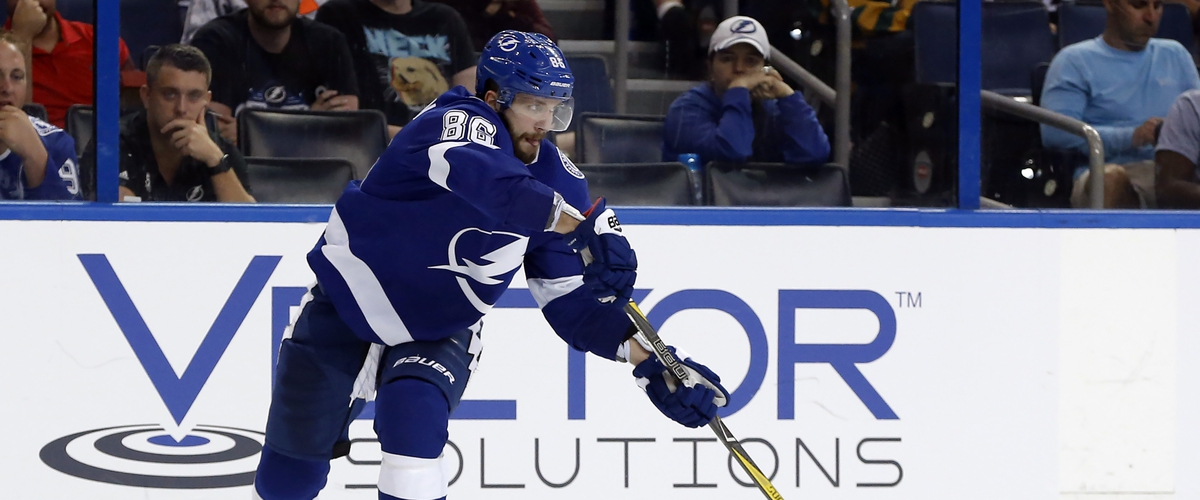 1. Nikita Kucherov
Unlike the Art Ross and Hart Trophies, it isn't going for a guy who can carry the team or put up the most points. It's about the player who can stand out from the rest and shine all season long. For Kucherov, I have him also leading the NHL in points, but he also stands out among the best in the league. He makes a difference day in and day out, and he does it putting up a whole lot of points. But for Kuch, there are some downsides. He could be dragged down by his super talented teammates, as his success may be contributed to his stacked linemates. But he still stands out, and shows the skill level that he can carry a team on his own, kind of like McDavid, if the moment calls for it. He will be great.
2. Connor McDavid
McDavid is a stud, and could be looking at one of his best seasons yet. The Oilers have made changes to their top six that will surround McDavid with more talent. He has secondary scoring on other lines with Leon Draisaitl, as well as the emergence of Jesse Puljujarvi. Kailer Yamamoto also looks intriguing, and could offer even more depth to the line-up as well as more scoring. The load will be taken off McDavid a little bit, and that could really help McDavid seperate himself further from the rest of the league. But just like last season, that's on the surface of things. Puljujarvi must continue this success into the regular season and be consistent. Yamamoto must prove that he can play well at the NHL level and be a roster player for the full year. Lucic must bounce back and play physical to give the young players more space on the ice to do even more. McDavid could be in for a monster year, or he will just have a good one.
3. Nathan MacKinnon
MacKinnon has a lot of talent. He is also surrounded with a ton of talent. But that doesn't make him any less valuable because his teammates are very skilled. In fact, it might just make him better. To me, he's the clear cut best player on the Avalanche, and this is a very good team. He will stand out among the best and compete for the Lindsay
---