Hockey Stop: 2018-19 NHL Award Winners Predictions (Vezina and Calder)
Vezina Trophy-Best Goaltender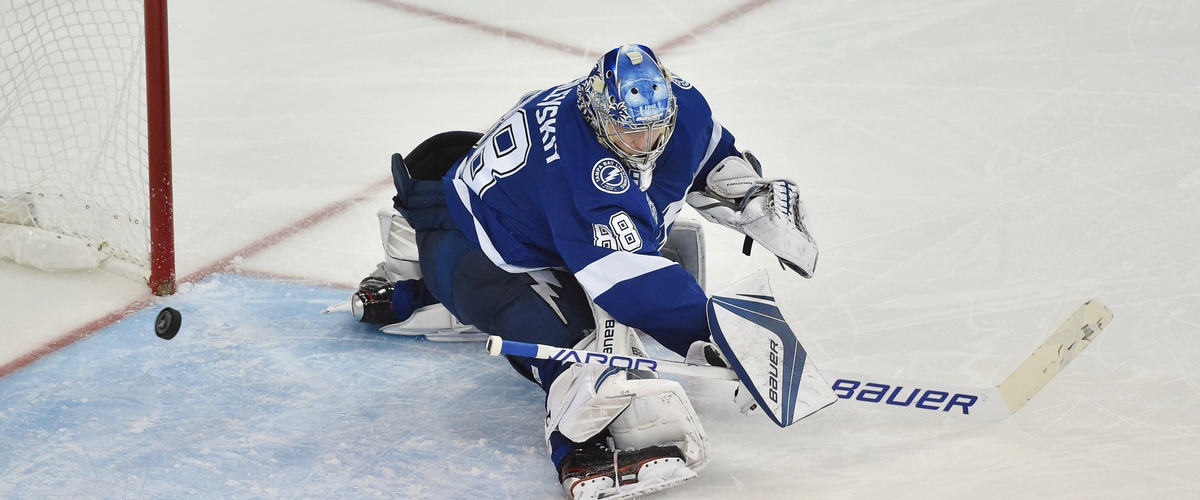 1. Andrei Vasilevskiy
When looking at goalies, you tend to look at their season prior and assess if they will improve or not. The assessment is usually based on age, and whether or not the goalie will grow or decline. Based on the fact that Vasilevskiy had a great season last year, finishing as a Vezina Trophy finalist, along with the fact that he is still only 24 years old, tells me he's very good and can still grow. Consistency is a bit of a problem for the Lightning goaltender, but it wasn't just him that was inconsistent last season. There were times where the Lightning's stacked D-Core played mediocre at best. But because of the chemistry that the new acquisitions of Ryan McDonagh and even JT Miller gained over the course of last season and training camp, I believe the team can fine tune their play, and that will ultimately help Vasy's consistency. He is a top Vezina candidate in my book.
2. Connor Hellebuyck
The Jets netminder was their saving grace last season, cementing them as a Cup contender, for years to come. He too was a Vezina finalist last season, and he is also young, at age 25. The only problem I see with Hellebuyck is the fact that he only broke out last year. In 2015-16, Hellebuyck was fluctuating between NHL and AHL teams, ultimately playing more AHL games. In 2016-17, he became the Jets starter, playing in 56 games, but having a not-so-good save percentage of .907. However, throughout the years he has always shown a steady incline in stats, which is why I'm confident that he will continue competing for the Vezina.
3. Braden Holtby
Holtby always seems to find himself in the Vezina race, except for last season. Since becoming the clear number one Tendy for Washington in 2014-15, he's always had 60+ games played, including 73 in 2014-15, as well as 40+ wins. Except for last season. He played in 54 games, 9 less than the year prior, and recorded just 34 wins, 8 less than the year prior. His save percentage was .907, a career low (including years prior to 2014-15). But, with Philipp Grubauer now out of Washington, the backup goalie won't eat into Holtby's playing time. That means more games played, meaning more wins and most likely better stats. Not to mention, he is red hot coming off a Stanley Cup win. Holtby should be back on top in the Goalie department this season.
Calder Trophy-Best Rookie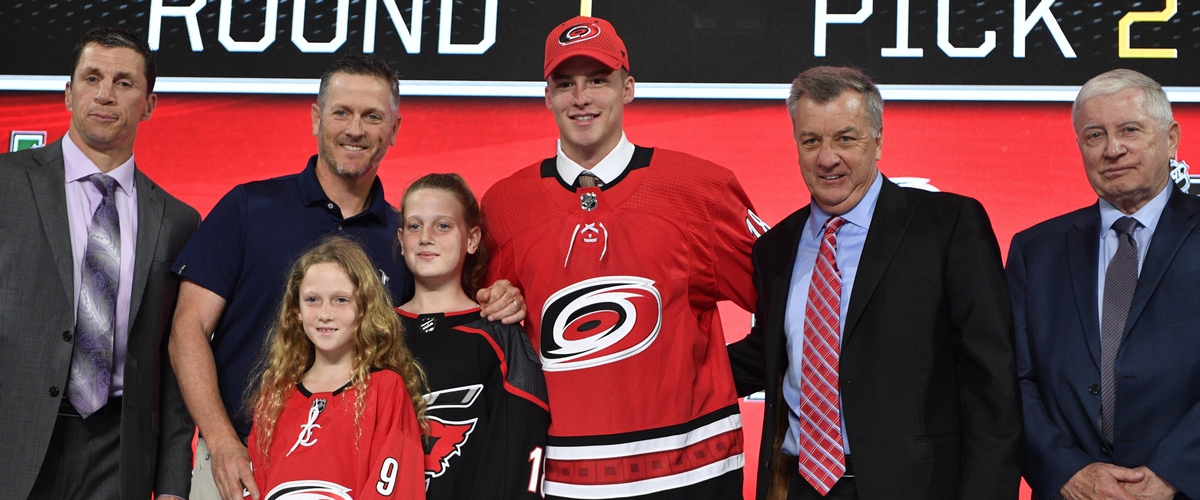 1. Andrei Svechnikov
Svechnikov was drafted second overall by the Hurricanes, and deservedly so. People are split on the direction and strength of the Hurricanes roster, which hurts Svechnikov's potential of being a Calder contender. But the Russian sniper is super talented, and the team around him won't slow him down. I actually believe the Canes are trending in the right direction, adding experience to their lineup, and doing away with young kids that just didn't fit. That being said, Svech is slotted into a good environment, along with his high end skill, that I believe will propel him to the top. I see about 40 goals out of this kid in his rookie campaign.
2. Filip Zadina
Zadina dropped from what people thought was a solid top 3. He fell to the dumpster fire of a franchise in Detroit. However, that could be just what he needed. He has a confidence that is second to none among the rookies. The fact that he dropped in the draft fills him with a hunger so great that all he wants is to prove that Ottawa, Arizona and Montreal all made mistakes not selecting him, and even said, "I will fill their net with pucks". Zadina has a fire inside of him, and I believe he could be huge. Watch out for this kid.
3. Casey Mittelstadt
Talk about a long shot, Casey Mittelstadt is on this list and Rasmus Dahlin is not. Here is why. Dahlin has played in the SHL for a few years, which cemented himself as the clear number one pick. But the North American Ice is different from the ice out in Europe. He is going to need to get comfortable and learn to play in North America early on, and I believe he will struggle at first. His teammate Mittelstadt on the other hand, he has played a small amount of games in the NHL, which gives him a tiny bit of experience. He looked good in those sample sized minutes as well, with 5 points in 6 contests. The Sabres, upon acquiring Dahlin, have trended in the right direction, and very well could pull off an Avalanche (finishing almost dead last, just to be a playoff team the following season). I think Mittelstadt could be in for a huge year, and yes, Dahlin will play a part in it, but not enough to crack the list himself.
---