Here is a Bitter Pill to Swallow: Blues Lack Top Flight Talent
It's getting rough watching the Blues here in the early parts of the season. Nothing is going right. The offense isn't scoring, the defense isn't defending, and the goaltending has been spotty and inconsistent. I am as big a Blues fan as you can be and even I have been finding it hard to sit through an entire game. So what is the problem? Is there a rift between players and coaches? Did Backes, Brouwer, and Elliott really mean THAT much to this team? There is another theory that I am leaning towards personally: The Blues don't have enough pure talent.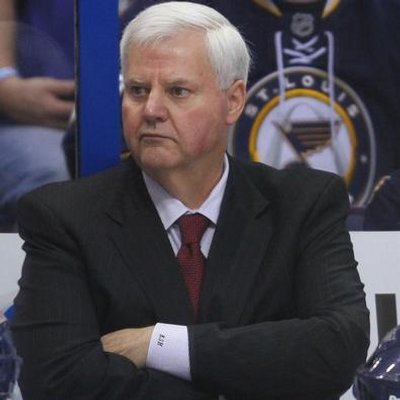 That's right. The Blues don't have offensive firepower players. They have a bunch of players that get the majority of their offensive output through team play and physicality. The Blues don't have enough difference makers. Really, Tarasenko is the ONLY difference maker on this team yet Berglund, Perron, and even Fabbri have played more minutes than Tarasenko in more than a couple games over the last two weeks. Sure, it sounds stupid, but when your team play is down, defense is down, goaltending is so-so, you have to be able to rely on your offensive difference makers to pull the team out of a funk. When you don't have offensive difference makers you tend to flounder just as the Blues are doing now.
It's becoming clear that the success of this team doesn't fall directly on Hitch, Backes, Moose, or Brouwer. Over the last 3-4 seasons the Blues slowly learned how to truly play as a team and we saw it climax in a Western Conference Finals appearance. It was a combination of having the right pieces in place, chemistry, and --God help me-- buy in. The roster we had last season was exactly what coach Hitchcock needed to take the team to that next level. With Backes and Elliott leading the way, Hitch's system was executed to near perfection (up until we played San Jose).
The lack of a true offensive threat outside of Tarasenko was easier hidden when all players were on the same page and could manufacture offense through wearing other teams down and playing that " 200 foot game".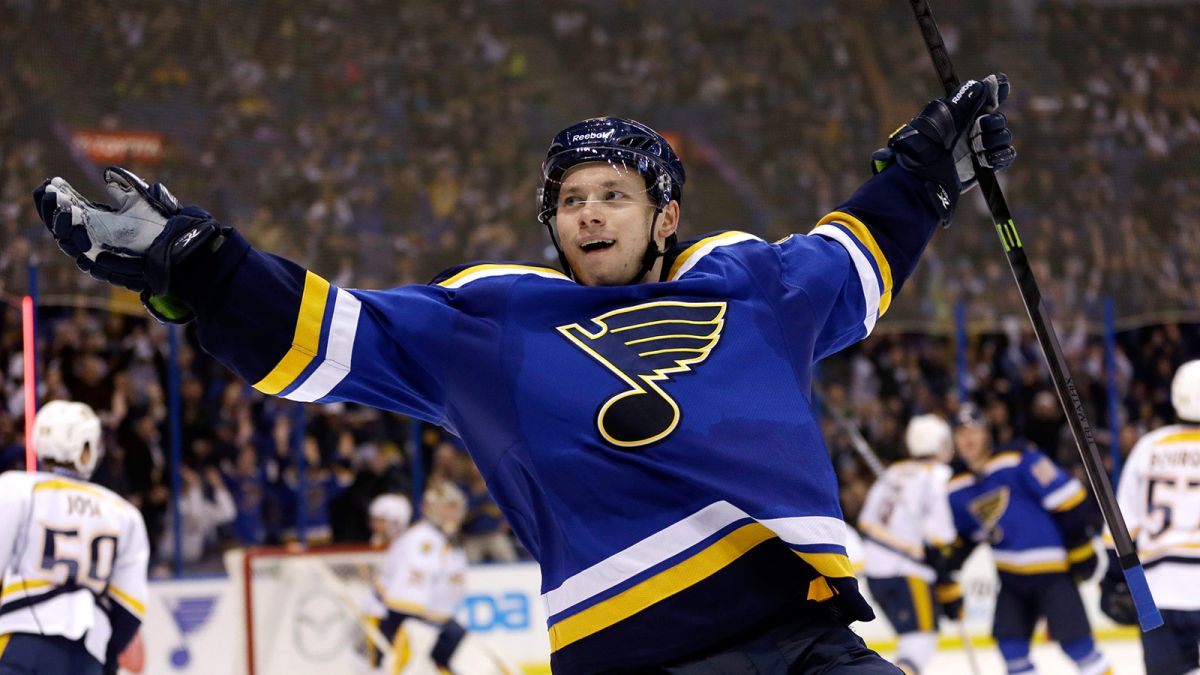 Jump ahead to this season and the chemistry isn't there. Missing three vital pieces from last years team has hit the team harder than management prepared for. The chemistry isn't there, the team play isn't there, and we can't score goals anymore.
Expecting Fabbri to build on what he did last season (especially in the playoffs) may have been a tad naive. Same goes for Colton Parayko.
Schwartz seems to have hit some sort of a ceiling. Does his ceiling get higher or is he maxed out as far as potential goes? He isn't making much of an impact at this point. It probably hurts even more for people that expected him to be Tarasenko type offensive producer. The truth is, Schwartz is most likely going to end up as a very Steen like player. They are two guys that are more two-way type players than real offensive difference makers. Their offensive stats will always hinge on hard work and team play rather than pure offensive ability and it is showing this season.
Let's take a look at goaltending. We have our goalie of the future locked up long term. Yay, let's celebrate. Well, hold on just a second. What we are seeing from Jake the Snake hasn't been horrible. Unfortunately it hasn't been good either. Has Jake hit his ceiling as well? He is a solid performer that benefits from strong defensive schemes to distract from the large amount of soft goals he allows. He still gives me a nervous feeling watching him. He seems to me like a guy that is just so wired he has trouble slowing things down and steadying the ship. Does he need a prescription for Adderall or does it need to be taken away? While it would be majorly unfair to put too much blame on Allen due to the teams inability to score, something will have to give.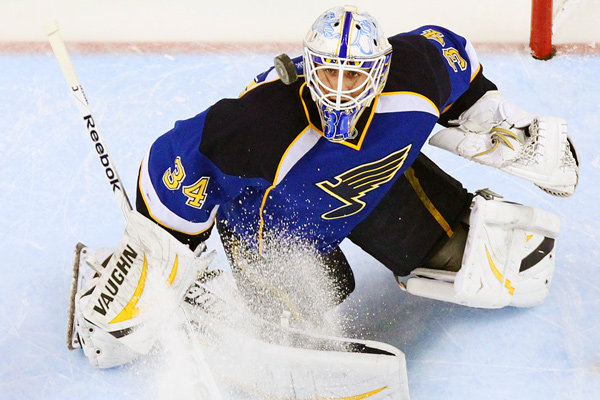 Alex Pietrangelo is our #1 defenseman and captain and he gets paid like it too. Tell me though, does he impact a game the way Drew Doughty does? Or what about Shea Weber, P.K Subban, Duncan Keith, Brent Burns, or even Victor Hedman? No, he doesn't. Just to be clear, I'm not saying Petro sucks. I am saying that even though he is paid like a #1, and he plays the minutes of a #1, he is not a true #1. His offensive production seems to have hit a plateau in the big picture of his career. Also, his defense is nothing to be scared of and he makes his own fair share of blunders right along with Bouwmeester and Shattenkirk. He just doesn't make enough of an impact for me to confidently proclaim him a #1 defenseman. And as far as leadership goes, he is the captain so he needs to find a way to lead these guys because him having the captaincy has been as ineffectual as his play.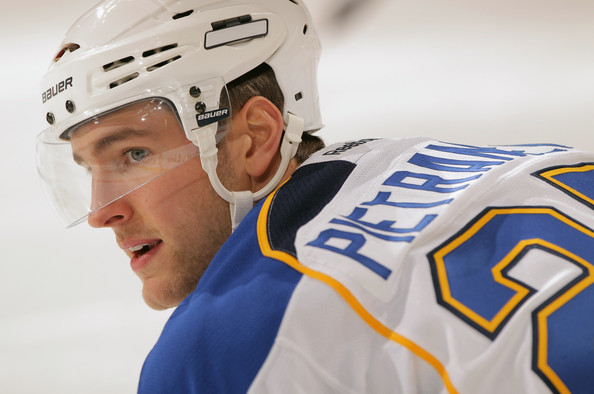 I hope you didn't think I would get through this article without free-styling on Doug Armstrong just a little bit. The team he has put together is playing like a bunch of losers. How could Doug Armstrong have felt comfortable handing Hitch a roster where he would be able to throw Patrik Berglund up on the 1st line way more than I am comfortable with? It seems like Doug expects the Blues to keep playing with the holes left by Backes and Brouwer unfilled without it affecting the success of the team. Not to be mistaken, I know there are guys in the spots once held by the missing B's, but they are still holes none the less. What did Army expect?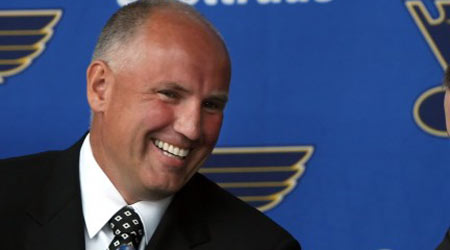 Oh Hitchy, what are YOU doing? Why did you bench Yakupov and kill his confidence? You yourself even said you didn't have a real reason for the benching. He was playing fine. Not great, but fine. Now he has lost trust in you just as he did for those left behind in Edmonton. What was the point? You declared that you weren't going to demand things from him and let him play to his strengths: offensive upside and speed. Do you really believe Lehtera, Berglund, and Jaskin have outplayed Yakupov in those aspects? Give me a break.
Lastly, and thank god for that; How is the coach in waiting/lame duck situation working out? Is there any evidence that there is already locker room discord? Not if you discount what we have seen on the ice. The way this team is playing seems to scream that they have had enough and have nothing left to give to Hitch and maybe this regime and team altogether. I wasn't a fan of bringing Hitch back. In fact, I hated it. Now we are seeing why. This team took a step back in the offseason and Hitch/Army can't seem to admit it. Instead of coaching as if this was a new team going a new direction Hitch just wanted to conduct business as usual which we no longer have the tools to execute successfully.
While I don't think things will be this bad all season, there are some decisions to be made. Make a trade? Shattenkirk looks to be our best trade chip. Unfortunately, he has also been one of the most consistent offensive producers on the team so letting him go during offensively challenged times is a scarier proposition. Ideally, he would have been traded in the offseason or not at all. Gee Doug, you may have missed the boat on this one. At least you have shown that major pieces of this team can leave with nothing in return without even bothering you one tiny bit. Good for you!
I said it over the summer and I'll say it here right now. While Armstrong isn't the worst of GM's, he isn't a very good one. His decisions have been questionable. His moves or lack of moves also could be questioned. He traded a 1A-1B goalie situation for a 1A-1B coaching situation. Come on Doug, as an NHL executive you should know how much negativity can enter the locker room when you invite division rather than shooing it away.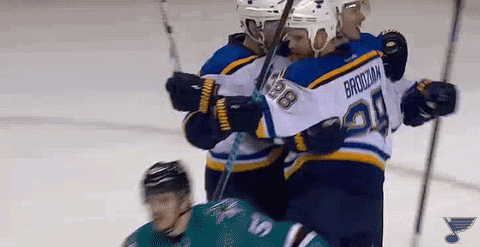 There hasn't been nearly enough of this so far this season.
The Blues need to get things on track soon. You may have heard that the Central Division is a tough division. Well, this year is no different. If the Blues flounder around much longer they will start to see the other teams in the division start to overtake them. And right now, this team doesn't look like a team that can dig its way out of a hole.
---